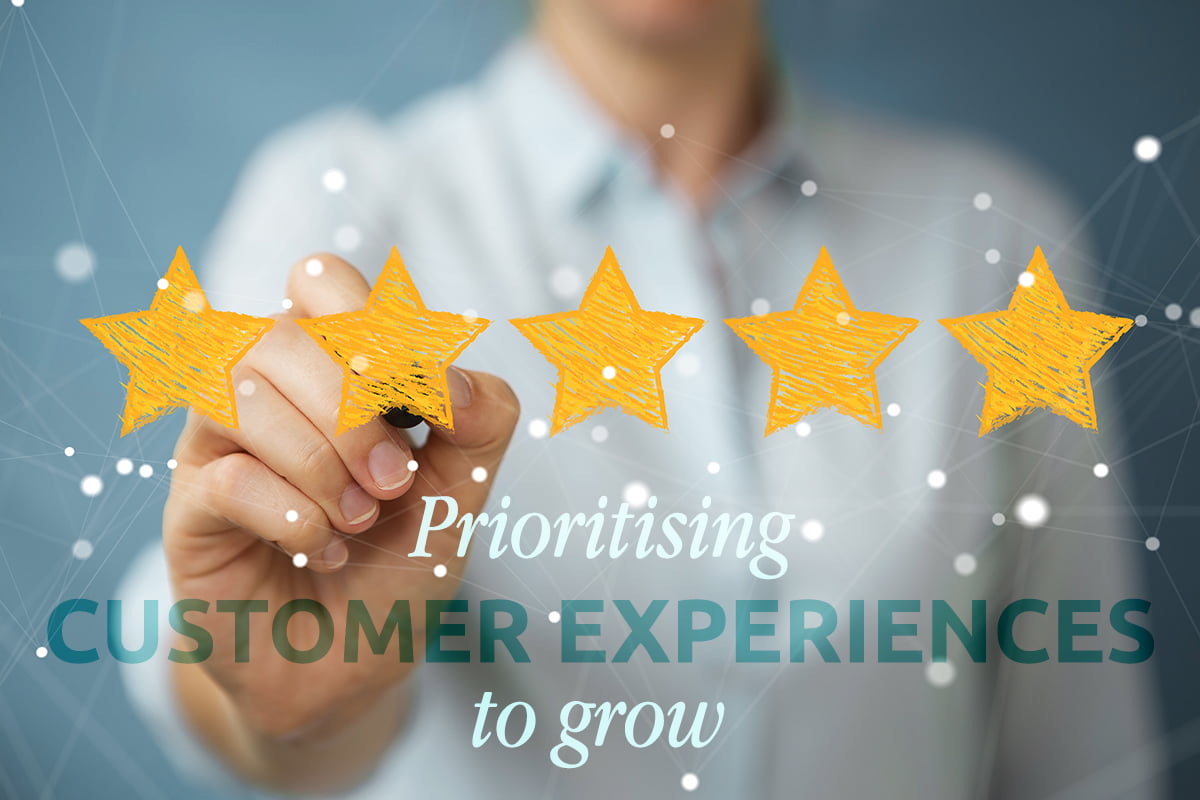 While "the customer is always right" may be an outdated belief, there is one thing that still holds true about customers today:
Your customers are the keys to business success.
This is why smart businesses always go the extra mile to keep customers engaged and satisfied. After all, they are the ones who impact your business direction and ultimately determine how much you thrive in your industry.
For product-based businesses, keeping customers satisfied is often just a matter of maintaining the quality of products and promoting them across the right channels. But for service providers like you, what you have to maintain is the quality of the experiences and interactions that your customers have with your business.
So, let's discuss how you can grow your business by creating memorable experiences and interactions that matter.
Understanding your customers' needs and preferences
Great customer experiences work wonders for business prosperity – and it's easy to see why.
Not only do they keep your team's morale high, but they also encourage repeat business. In fact, studies show that 60% of loyal customers tend to choose the services of their preferred companies.
The fact is, it costs less to retain existing customers than to find new ones. Loyal customers also become advocates of your business and then refer you to their friends and family who may also need your services as well, giving you free publicity.
However, it is important to appreciate that creating meaningful experiences is never a one-time event. It involves ongoing conversations, constantly generating brand loyalty and using the customer experience data to improve every aspect of the customer journey.
Why do you need to focus on customer experiences?
As service-based businesses, you are practically selling experiences.
This is why you need to make sure that you are across every step of the journey and that you have the data, technology and staff training you need to make every single interaction worthwhile.
With great customer experiences, you can:
maintain brand reputation

encourage referrals and repeat business

minimise staff burnout and increase satisfaction levels
How can you prioritise and improve customer experiences?
The best way to improve the customer experience is to make the entire journey worthwhile.
So, from the moment they check your service offerings online to the moment they leave your doors, you want to make sure that your customers are consistently satisfied.
5 steps that you can take to improve customer experiences
Consider your customers' unique needs
Understanding and taking note of your customers' demographics is the start of creating the groundwork for worthwhile experiences. This will allow you to build targeted campaigns, accessible service delivery options and generally, foster an experience that will be memorable for all.
Minimise queues and reduce wait times
Sometimes, what ruins a service is not the delivery itself, but the time it takes to get it. So, make sure that your business has all the right tools and resources that will make the wait as short (and as active) as possible.
Make your service delivery process seamless
In line with making the wait shorter is making the entire process more efficient. This will allow customers to feel that their time is valued and that you are running a capable organisation.
Keep your staff informed and trained to deal with customers
Of course, you want this to reflect in your staff as well. More than efficient kiosks and booking systems, your customers are also looking for a genuine human experience – especially since AI has been disrupting the market.
Always listen and don't forget to get feedback
Finally, never underestimate the power of listening. Not only will customer feedback tell you how to improve but it will also make your customers feel heard and valued – all of which contribute to a great experience.
A better customer experience leads to better business performance
By taking these simple steps, you are setting up your business to create better customer experiences which then leads to customer loyalty, flowing on to business expansion and revenue growth.
So, the customers may not be always right – but if you treat them right, they can help you achieve your business goals.
Achieve exponential business growth with NEXA
At NEXA, we understand the importance that your organisation places on providing the best possible service and experience – every single day.
That's why we're here to help.
NEXA is an Australian company that delivers innovative digital solutions to empower businesses, healthcare providers and educational institutions by taking advantage of digital technology. With NEXA, you can support and enable your team, deliver excellent service levels and thrive in today's evolving landscape.
Do you want to know how you can use innovation and technology to enhance your service delivery and thrive in the new norm?
Talk to us today to find out how you can make all your interactions matter.