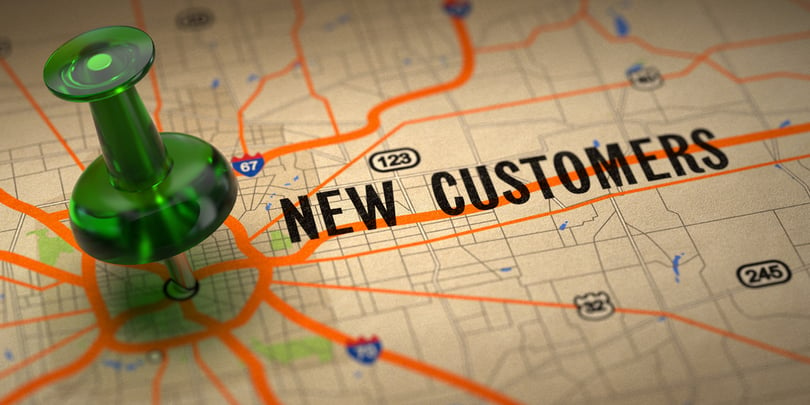 A customer needs a product or service. The customer sees that your product or service fits their needs. Then, the customer buys the product or service from you.
But… is any exchange ever this simple?
Having been in the industry for quite some time, we can tell you that in most instances, it won't be. Since all customers are different and have varying needs and interests, it's not possible to funnel all your customers into a single endpoint via one well-trodden path.
But there is a way to make this work: you can focus on mapping your customers' journey.
This way, you can create a worthwhile experience for your customers – from the moment they step in your doors to the moment they leave your premises.
Read on to find out how.
What is the customer journey?
Knowing how your customers are interacting with and experiencing your company's touchpoints is vital for your future success. This is your customer's journey.
Before, during and after the exchange of your products or services, you need to understand all of the different interactions you have with your consumers. This includes, but is not limited to, emails, advertisements, social media activities, physical purchase & online checkout experience, customer service, post-purchase surveys and more.
Mapping the customer journey will allow you to comprehensively appreciate your customers' needs, wants and pain points and then work around these to continuously improve your service delivery.
Why is it important to map the customer journey?
Your customers should always be at the centre of your operations.
If they are satisfied with the service, you can easily turn them into raving fans and they will talk about your business to others – spreading positive word-of-mouth. On the other hand, dissatisfied customers can be detractors and they can just as easily spread devastating news about your poor service.
Not only is an optimised customer journey good for the business' reputation, but it is also great for increasing operational efficiencies within the business. The more streamlined your customer journey is, the more productive your staff can be when assisting your customers at every touchpoint.
In essence, you are taking care of your customers so they can take care of your business and help you grow. After all, it's not always about the destination – often, it's the journey that matters the most.
Here's how you can improve your customer journey:
Mapping out the entire customer journey may seem daunting at first, but there are simple steps that you can take to streamline the entire journey for your customers and boost efficiency within the team.
Optimise your website.
85% of consumers conduct online research before making a purchase. This means that the journey often begins the moment your customers click through to your website. So, make your website simple to use and focus on the core functions to ensure that the journey begins smoothly, even before your customers even physically visit your premises.
Make the process seamless.
Update your front-facing collateral and make sure that they are easy for customers to navigate. Are some discounts available online only? Are customer profiles updated so that you have the most recent data on them? The more seamless, the better the experience.
Keep your staff informed.
Make sure that customer-facing staff know what an important part they play in the journey so they can handle tasks efficiently and manage customers with ease.
Be customer-centric.
This is easier said than done, but it always helps to put yourself in the shoes of your customers and think of ways to improve the process to make every step of it worth their while. For instance, think about your customer interacting with your business: would they be happy at that touchpoint? Why/why not? How can you make them happier?
Conduct testing.
Always assess how you're tracking, rather than guessing or assuming. For example, do user testing of the website, conduct mystery shopper experiences, use A/B email testing and other data-driven assessments to make sure that you are on the right track.
An exceptional experience, not just a good product or service
Creating a positive customer journey is not an easy feat as it involves several touchpoints. Just like a real journey, people care about the experiences they have along the way as much as they care about the actual destination. When they share stories about their trip, they talk about the entire ride – not just the final stop.
So, your goal as a business is to create an exceptional experience, not just a good product or service. This will ensure that your customers can enjoy every single touchpoint and your journey will encourage them to do business with you again.
Ready to enhance your customer journey?
To help you and your staff start thinking about customer journeys, we've put together some thought-starters. You can start by answering these questions:
Are your customers' goals aligned with your business goals?
What are the key touchpoints in the customers' journey?
What is the most efficient route from initial contact to purchase?
Can we shorten the journey to improve a customer's experience?
What is the biggest impediment to conversion?
Once you've discussed these, you now have a good starting point to understand your customers and the ways they interact with your business – you are one step closer to streamlining their journey.
Improve your customer journey with NEXA
At NEXA, we understand the pressure that every organisation is under to provide the best possible service and care for every customer, every single day.
Through service design consulting and our range of software solutions, we collaborate with our clients to help them enhance the customer experience through a more streamlined journey – for the better of everyone.
NEXA is an Australian company that delivers innovative digital solutions to empower both our clients and their employees by taking advantage of digital technology. With NEXA, you can support and enable your team, deliver excellent service levels and thrive in today's evolving landscape.
So, do you want to experience the benefits that come with integrating NEXA's patient journey solutions into your business?
Talk to us today to find out how you can make every interaction matter.