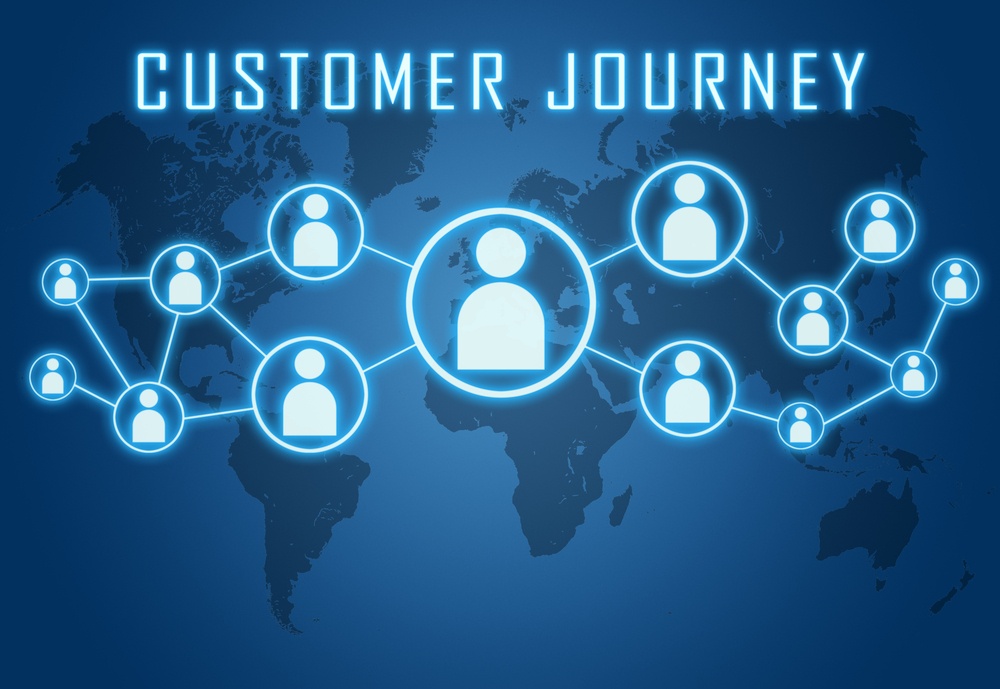 As a service provider, your goal is to offer your customers a seamless journey.
Unfortunately, this isn't always the reality for consumers. Sometimes, businesses struggle with synching front-of-house interactions, back-end services and online facilities together to create a unified experience for customers.
This is where Customer Journey Mapping (CJM) comes in.
While your business may have outlined a few customer journeys or mapped the whole journey from the moment the customer engages with your brand, there are often still some strategies that should be considered to help further improve the customer journey.
In this article, we'll discuss some basic tips that you can implement to make sure that your organisation's CJM is ticking all of the right boxes for everyone's benefit.
Take a holistic approach.
When mapping the customer journey, business owners tend to make the mistake of only thinking about person-to-person interactions. However, it's important to recognise that the journey begins with the initial contact. This could be online, through marketing channels, in-store, or via your call centre. It then moves onto physical appointments or store visits, and ends with further contact such as phone calls, emails, or follow-up appointments.
Every touch point in the omni-channel customer journey should be carefully mapped out and considered in relation to each other.
Take note of your customers' pain points

.
If your customers' phone experience with you is of a gold standard, but your queue management is sub-par, then it's a very unbalanced experience for customers. Your team need to identify ways in which you can ensure that these two touchpoints are of a consistent standard.
Big disparities in experience at various points in the customer journey can create distrust, and this will hinder your ability to build customer loyalty. The customer journey is vulnerable to many variables, but understanding your customers' pain points means that you're one step closer to addressing them effectively.
Find and fill in the gaps.
If there's an opportunity to make the customer experience better at any point in the journey, take it. Sometimes, addressing even the smallest gaps can make a big difference to the entire journey.
Whether it's an automated email to remind a customer about their appointment, or a follow-up call to ask them how their experience was, make sure you are reaching out to customers when they want to hear from you – this is how you create advocates of your brand.
Personalise the customer journey.
Make sure you gather enough information about your customers to be able to personalise your interactions with them.
You can use demographic data to send them relevant information that will get their attention, or trigger a certain chain of events based on their past behaviour. Being able to predict what your customers want involves a little bit of trial and error and educated guesswork - but once you find their niche, your dealings with them will become more tailored. This will then improve their overall experience.
At a time where everything is continuously changing, making sure that you get to effectively demonstrate your value with your customers is the key to business success. You don't even have to start taking big strides to make this happen. You can simply start by understanding your customer's needs, wants and pain points. That's where a great customer journey begins and where you can make improvements that make a big difference.
Positive customer journeys can also lead to invaluable word-of-mouth referrals. So, it's important to Customer Journey Mapping.
Do you need help improving your Customer Journey Mapping?
If you need assistance in mapping your customer journeys, have a chat with NEXA today.
NEXA is an Australian company that delivers innovative solutions that streamline the customer journey. We offer tailored software options that empower our clients to improve their customer service by taking advantage of digital technology. We always take a holistic approach to CJM to help you make your customers happy.
With NEXA's solutions, you can increase team productivity, deliver excellent services and thrive in today's evolving landscape.
For all you need to know about Queue Management, click here.