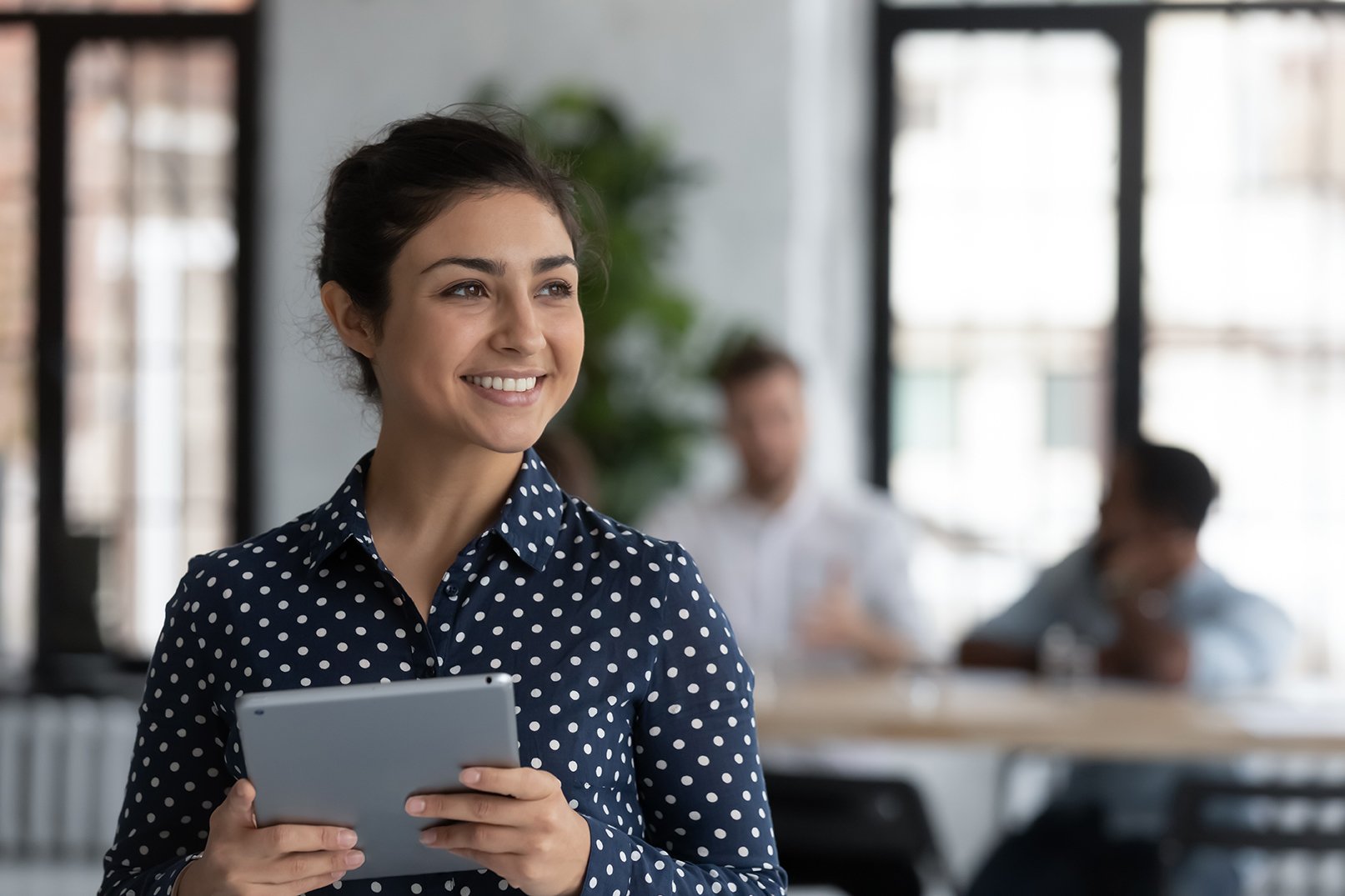 Successful businesses all have something in common: they provide an excellent customer experience.
When customers feel they've been treated well, they appreciate it, remember it and tell others. From appointment setting and queue management to ongoing support, your team need a way to focus on customers and cater to their individual needs.
In the era of modern technology, a lot of this experience can be automated online, such as booking appointments via your website. However, it's important to balance this with an element of human interaction, so that people still feel they're being heard and listened to.
Fortunately, there are software applications like NEXA eConcierge that can help you streamline operations and proactively assist clients in-person when they enter your office, clinic or premises.
Here's how.
Welcoming customers with in-person queue management
When you arrive at a location, there's nothing quite like being greeted with a warm smile. "How can I help you today?"
This way, you never feel lost or left wondering what to do next.
NEXA's eConcierge is an application that allows you to provide this for your customers easily by connecting your concierge team with your service management system. It can be used on a portable tablet, so they can walk around the reception area and provide a more personalised experience while managing queues and wait times, as well as generating tickets.
It integrates with your existing Q-Flow Services and NEXA solutions, allowing your concierge employees to offer quick and efficient in-person service, which streamlines service centre operations and customer flow.

How does NEXA eConcierge work?
NEXA's eConcierge is designed to support your staff, so they can welcome people, call tickets and provide personalised support. With this solution, your team can check people in and manage queues directly.
To use NEXA eConcierge, your staff simply log in with their Q-Flow® username and password (created in the Q-Flow application) and then select the current unit, location and function. Then, they're ready to go.
What features does eConcierge offer your business?
NEXA eConcierge is designed to humanise your queue management process at the first touch point in your customer's journey.
By providing a portable version of the Q-Flow solution, a member of your team can interact with customers, reduce line congestion and eliminate confusion. This allows your business to offer clients an impeccable customer experience from the moment they enter your doors.
Here are some of the features NEXA eConcierge offers:
Syncs with Q-FLOW
NEXA eConcierge syncs live with your Q-Flow and other NEXA solutions, so that your service team receives real-time updates and information directly from the concierge staff. This way, they can greet people on arrival and update cases, all ready for the service team.


Queue Status and Statistics
Because it's connected with your Q-Flow system, NEXA eConcierge shows a live dashboard with the following information:
The number of customers in each queue

The number of customers currently in service for each queue

The maximum wait times for each service

The maximum service time for each case





This helps answer queries and direct traffic flow as customers wait their turn.
Add Notes
The concierge staff can add notes to cases after speaking with a customer. This provides the service team with more information so they're able to assist each person more accurately.
Return, Cancel and Call an Appointment
Concierge staff are able to update cases in real-time. Cases can be returned to the queue, reassigned to another service, cancelled and called.
Routing Capabilities
Concierge staff can assign customers easily into the correct queue to improve flow and minimise wait time.


Quick Interactions
Easily record and classify quick interactions with customers who don't need to go to a service counter – like a general enquiry, asking for directions or simple form drop-offs. This helps optimise reporting around service statistics.


Useful Links
Gain quick access to useful links that provide valuable information to answer questions and assist enquiries.
Appointment Management
Using NEXA OASIS

, your concierge staff can check in or make an appointment on behalf of a customer when they walk in.
Brand Customisation
You can opt to change the colours and place your logo in the application's interface to effectively reflect your branding.
What are the benefits of using NEXA eConcierge?
NEXA eConcierge enables your staff to manage queues effectively while giving customers the personalised experience they deserve.
By empowering your staff with the ability to walk around with a smart device that is directly synced to your Q-Flow and NEXA systems, you can humanise the experience and give your staff a bit of variety, rotating from desk service to concierge duties.
Want to know more about NEXA eConcierge's potential? Visit our NEXA eConcierge page for all the details.
Humanise the customer experience with NEXA eConcierge.
At NEXA, we're focused on delivering innovative solutions that streamline the customer journey and improve internal efficiencies.  
With Q-Flow® and NEXA eConcierge, your team can be more productive in catering to customer needs in-person and deliver the highest quality of service.
Contact us today and we can discuss your requirements.