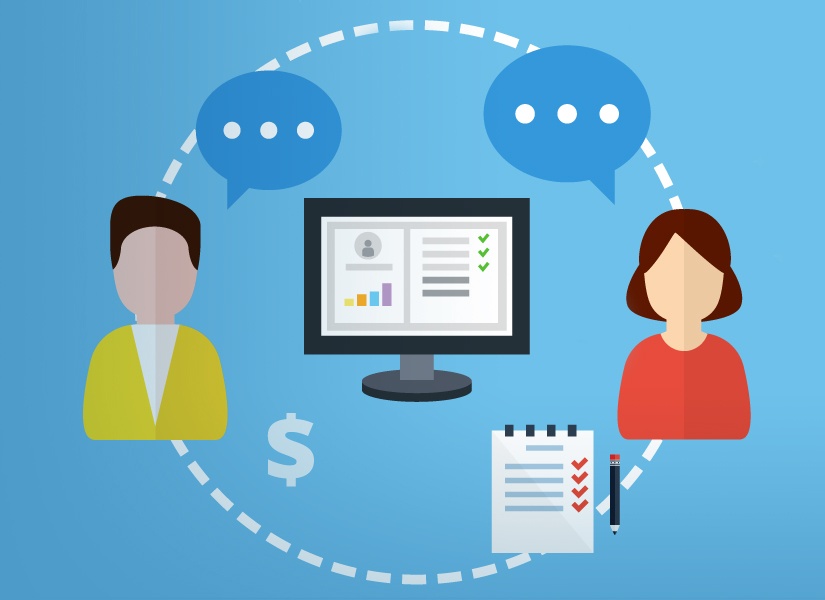 Now that the world is technically at the fingertips of anyone with a smartphone, customers are getting savvier and savvier. And as they do, they are expecting the best possible customer experience – from every provider, every time.
And if they don't get it? It's easier than ever for them to switch to a competitor
Yet, creating the perfect customer experience is not a one-time event – it's an ongoing effort that can only be optimised through having conversations with your customers, collecting data on their experiences, and ultimately, knowing what to do with this information.
We spoke to leading customer experience (CX) consultant, Grant Maskell, and NEXA's Director of CX, Dennis Singh to explore the idea that customer experience is a living conversation, and one that needs constant nurturing:
Why an ongoing conversation is essential – for every customer
Having a constant two-way conversation with all customers is essential in understanding what their views and opinions are and keeping them as a customer. In order to do this, you need to make sure you talk to customers regularly so they maintain confidence in what you're doing.
Grant explains:
"How do you make sure you're in your customer's face, at those points when you need to be there? You can't do that if you're not out there actually talking to them on a regular basis."
Yet, great CX is not about simply talking. Ultimately, you need to both talk and listen to create the best CX as customers don't just want satisfaction anymore, they want to feel as though they have a partner, helping them on their buying journey.
Dennis says that as your customers will view you as a partner, you need to treat them as such:
"Customers want to be listened to and engaged in a way that is tailored to what their needs are and when they require".
Gathering Customer Experience data internally
Having conversations with your customers is a great start in optimising your CX, but how do you capture broader information on these, and make sense of everything you're hearing?
The answer lies in the data. But data isn't all that interesting or meaningful on its own, you need to connect different data points from different parts of your organisation to help gather the entire customer journey experience.
All types of data can be important, including more unstructured data, such as the types of queries that come from a customer service centre. Dennis explains how he takes this approach at NEXA:
"What we look at, not just internally at NEXA, but obviously with other CX projects, is around how the data systems or customer experience data sources you have, once you aggregate them - how do they make value? How do they tell you a compelling story?"
To create this story, you need to know who has the data and how to get it from them, Grant says:
"We've found that for example customer call centres are a wealth of data but it's how you get that data back into the business which is really a big challenge."
Connecting the different parts of the story can often be done via real-time data reporting, shared between different parts of the business. Dennis gives an example of how NEXA worked with a large services organisation to do just that:
"We gave them the capability to do real-time data reporting, so this obviously helped people in branch assess their quality of service, their feedback response rates, failures to attend to customers etc, so all that started to become something very visible from different areas of the business."
Gathering Customer Experience data externally
Even though real-time data captured from different parts of the organisation is extremely valuable in understanding your customer experience, it still isn't the full picture. Information also needs to come from external sources, such as independent interviews with customers.
Not all forms of external data are equally valuable, though. For example, surveys are commonly used to collect external data, but often they're set up incorrectly, as they try and incentivise the customer. This doesn't work as, says Grant:
"Every time you try to incentivise data out of a customer, you end up with false data. The richness and trueness of any data comes when the customer is willing to give it to you free of charge."
Even though survey data (when incentivised) isn't as effective as it should be, collecting data externally is important as it acknowledges that customer profiles are dynamic and changing.
How to interact and respond to customer data
After you've collected adequate internal and external data, the next step is to pull it all together and figure out how best to interact with it and respond to it. To do this, Grant says:
"Get your data, put it all together, then work out what to do with it. Don't go and try to retro-fit where you're trying to head as a business through your data."
There are a number of tools that can help you better interact with and respond to your customer data. One such tool is a journey map (one of the most well-known tools within CX), where the customer's experience is mapped out and potential opportunities are presented visually. Journey maps commonly provide a representation of how the customer's life fits into the organisation or brand.
However, as common as they may be, Dennis says they have some issues:
"Journey maps are [often] out of date the moment you create them."
Instead, you need to use tools that acknowledge the continuity of data, says Grant:
"There are three things you need to make sure of with any tool you create. Number one - it's empathetic to real people, that's a given being in the CX world, but number 2 - it's universal – the data is available to people who are out there, and the biggest challenge I see is number 3 – making it understandable to the average person."
Making the decision to move away from commonly used tools can be difficult and intimidating, but is often necessary so that you can learn how to better interact with your customers.
Ultimately though, it isn't about the tool you use, so much as what you do with what you've discovered about your customer experience. Your end goal should be to create workable plans in every part of the business to improve your customer experience, which will in turn be made possible with granular goals and the right leadership.
Customer experience is a mindset
Increasingly, organisations are aiming to appoint a dedicated CX leader (or team). Instead of looking for a specifically trained person or team, however, companies should instead look for people in the industry who are passionate about understanding customers – what they need, what they want, and how to respond.
Before appointing anyone, Grant says every business needs to ask:
"Why do I want CX in my business? If you just want it because everyone else is getting one at this point in time, it's not the right reason."
A CX team or person should be looked at as an investment, some organisations should be cognisant of the fact that you will need to spend money to get a return. However, companies also need to remember that it isn't just the CX team that's responsible for CX. Rather, CX is a mindset, says Dennis, and this 'mindset' should influence your business as a whole:
"CX is truly a mindset. If your company shifts to a culture and mindset of customer centric – then that becomes the way you work, think and deliver. It's as simple as greeting and asking someone about their day right through to understanding their concerns and complaints when they're not happy with their service. This involves listening rather than talking, actioning and doing right by what you say you will, when you say it".
That's got to be something that's embedded in your company culture effectively."
Your customers are the lifeblood of your company, so ensure that they're best heard and understood by investing in having a quality conversation with them, and collecting the data you need to make sure that whatever they're saying is listened to and implemented – by your CX team and your organisation as a whole.