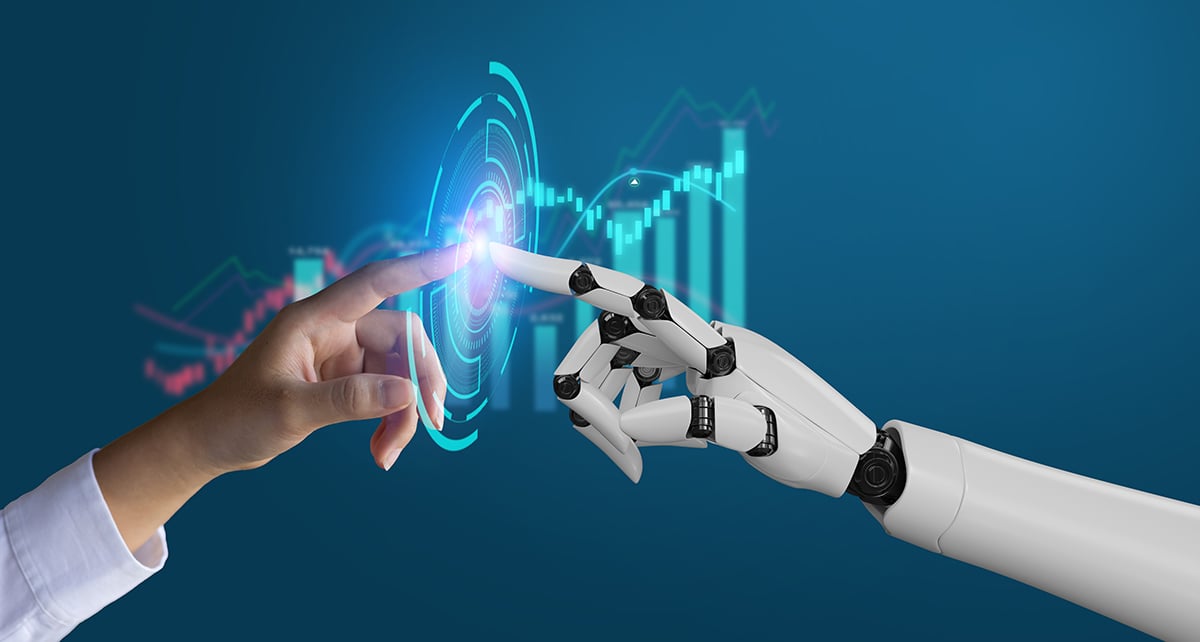 It is a must for healthcare practices to evolve and adapt to the ever-changing needs of society.
As automation and AI continues to disrupt all industries (including healthcare), it has become a norm for organisations to adopt new technology to make processes faster and more efficient.
However, there is one thing that AI cannot replace: human interactions.
As advanced as technology can get, people – especially patients who need care – are still looking for a human touch when it comes to service delivery. At the end of the day, good service needs to be:
fast
efficient
automated
BUT STILL personal and caring
This is why, when it comes to using technology in healthcare facilities, healthcare providers must recognise that services should remain personal and human-centric – this is the key to making the entire patient journey worthwhile.
Keep in mind: automation is supposed to complement healthcare service delivery - not replace it.
So, how does automation make human interactions more possible in healthcare?
Let's discuss how your healthcare facility can combine digital technology and human skills to deliver top-quality healthcare along with positive experiences and great medical outcomes.
Blending automated technology and human interactions in healthcare
Automated technology in healthcare (or digital health technology) refers to all of the applications of digital technology used to process data and facilitate operational activities right across an entire healthcare facility.
This includes, but is not limited to, the following:
Telemedicine,

online appointment booking systems,

electronic medical records,

digital kiosks,

and more.
Because the healthcare sector works with both people and medical data, it is necessary to streamline daily processes with the use of available technology to make everything more efficient.
Human interaction, on the other hand, is a staple need for all service providers; but even more so in healthcare where patients are more vulnerable when seeking answers and medical advice.
The rise of digital health technology, if anything, has emphasised why human interactions are absolutely necessary for healthcare.
But why does human interaction matter in healthcare?
Your patients are, first and foremost, humans!
This means that beyond looking for advanced and efficient healthcare practices for convenience and reassurance, they can only be comforted by humans themselves. At the end of the day, it is the genuine human connections that you create that will set your healthcare facility apart and keep patients truly happy.
A survey by Statista found that around 25% of Australians believe that unfortunately, the health system frequently lets patients down. This being said, it becomes more and more necessary for healthcare providers today to address the needs of patients in all aspects possible.
To make sure that your patients feel that they are being looked after, you want to ensure that they have:
the right technology

the right care

and personal interactions that will make the experience memorable.
More than just providing the medical care that they deserve and the efficiency that technology can provide, people are still looking for the real human touch in each experience to make them feel they are more than just a number in a system.
If there's one thing that participants of the 2022 Digital Health Summit discovered together, it's that human interactions are still highly valued by patients – in fact, it's one of the key things they are looking for in service delivery.
How does automated technology aid human interactions?
So, how can you use AI, digital health technology and other medical innovations to improve patient experiences?
Well, the more efficient the technology you're using is, the better it can streamline your process and reduce the load of mundane, repetitive tasks on your staff. This way, your staff have more time to connect with your patients beyond just a transactional level.
At NEXA, we have accessible digital health technology that you can adopt to make sure that your team can focus on what matters the most: your patients.
Without a load of repetitive admin tasks, you can free your staff up to:
reduce their burnout

minimise wait times

improve efficiencies

streamline your processes

connect with your patients
To experience all these benefits and cater to your patients' needs in the new norm, you want to make sure that you are using the right technology to empower your staff so they can guide every patient throughout their patient journey and ensure that every experience is worthwhile.
In the end, the question is not really tech vs human – it's about how you can efficiently combine the two to deliver the best experience to every client who walks into your healthcare facility.
Improve your patient and human interactions with NEXA
At NEXA, we understand the importance that your organisation places on providing the best possible service and experience for every patient – every single day.
That's why we're here to help.
NEXA is an Australian company that delivers innovative digital solutions to empower businesses, healthcare providers and educational institutions by taking advantage of digital technology. With NEXA, you can support and enable your team, deliver excellent service levels and thrive in today's evolving landscape.
Do you want to know how you can use innovation and technology to level up your service delivery and thrive in the new norm?
Talk to us today to find out how you can make all your interactions matter.