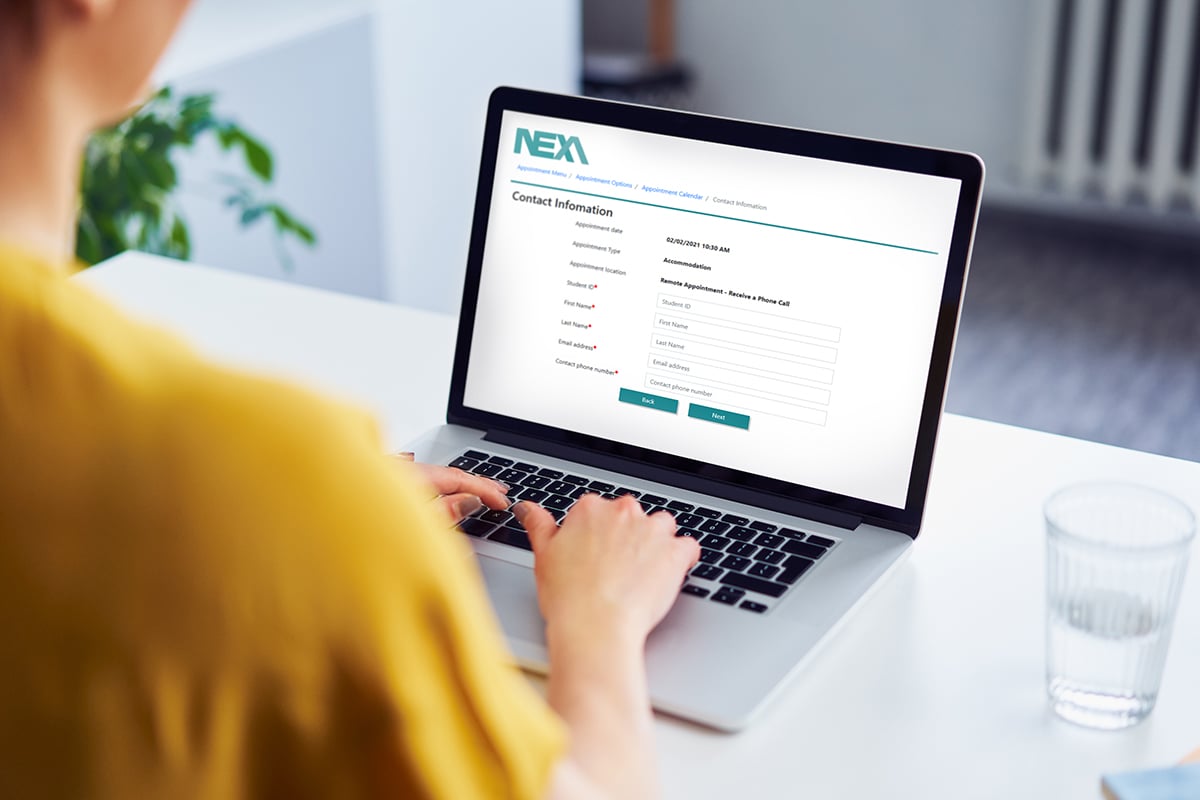 Online appointment booking started to become the norm during the rise of COVID-19 as a result of adapting to restrictions and observing safety measures.
However, customers quickly discovered that they preferred online appointment booking as they offered the ultimate convenience when booking in service appointments.
So, now that we're well into a post-COVID era, online appointment booking is almost expected today. As a result, they have become a sign of a customer-focused organisation that values the importance of a meaningful customer journey.
So, let's talk about online appointment booking and how it can help your organisation succeed today and long into the future.
What is online appointment booking?
Online appointment booking is available and accessed through business websites, mobile apps and other digital platforms. Through this, your clients, patients or customers can conveniently schedule their bookings, appointments or reservations in advance and provide your team with the insights that you need to prepare for their arrival.
Online appointment booking makes your customer journey convenient and set a favourable tone from the very start with your organisation.
At NEXA, we have embraced online appointment booking and designed NEXA OASIS (Online Appointment Scheduling Information Solution) which has been adopted by organisations across healthcare, government, education, retail and banking to automate appointment scheduling for the customers of today.
What does online appointment booking mean for your customers and your business?
Whether you're serving customers, patients, students or the local community, online appointment booking means one thing for your stakeholders: convenience.
In fact, it gives you a competitive advantage in your market as 94% of people say they would be more likely to choose a service provider that offers online appointment booking. In the healthcare space in particular, 67% of patients prefer online appointment booking.
From a business standpoint, organisations that use them have also reported around a 27% increase in revenue. That's because, as online appointment booking has automated reminders, these businesses have effectively reduced the losses caused by missed appointments due to a 29% drop in no-shows.
What are the benefits of online appointment booking in the post-COVID era?
Online appointment booking (like NEXA OASIS) allows you to make an incredible first impression by allowing your customers to easily book service appointments around their busy schedules.
To understand how online appointment booking can improve your business service delivery, here are some of its key benefits:
Online appointment booking minimises wait times and reduce physical queues.
With efficient online appointment booking in place, your business can enhance appointment flow and minimise congestion in waiting areas. This helps create a great experience for your customers as they no longer have to idly wait for their turn.
Online appointment booking promotes higher levels of staff efficiencies and productivity.
As a unified scheduling platform for all channels, NEXA OASIS can offer access both online and via mobile devices. As it facilitates self-service booking for clients, NEXA OASIS also frees up your employees to do other more important tasks.
Efficient online appointment booking prevents miscommunication.
NEXA OASIS makes online appointment booking seamless as it validates information so you can avoid discrepancies, inconsistencies and double bookings. This will prevent cases of no-shows and confusion among your team and your customers.
Online appointment booking improves customer experiences.
NEXA OASIS ensures customers won't be stressed with the hassles and delays typical of manual bookings. It also helps your staff be more prepared and effective in providing quality service and assistance to transform the customer experience.
Your customers, patients and students today are looking for more holistic and innovative solutions – starting from the beginning of their journey. With efficient online appointment booking, you can make choosing your services for your customers really easy.

Make online appointment bookings possible with NEXA
At NEXA, we understand the importance that your organisation places on providing the best possible service and experience – every single day.
That's why we're here to help.
NEXA is an Australian company that delivers innovative digital solutions to empower organisations by taking advantage of digital technology. With NEXA, you can support and enable your team, deliver excellent service levels and thrive in today's evolving landscape.
Do you want to know how you can use innovation and technology to enhance your service delivery and thrive?
Talk to us today to find out how you can make all your interactions matter.