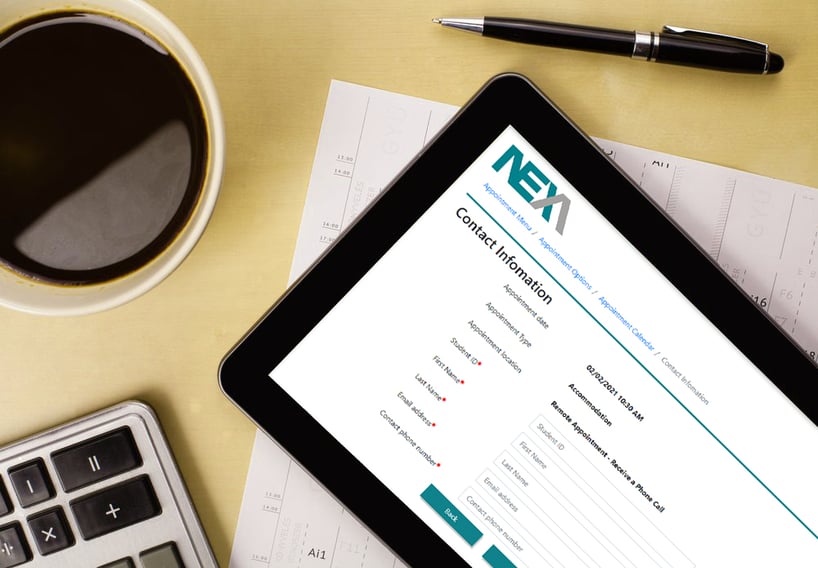 The pandemic has been a challenging period for all of us.
We were forced to adapt to strict health and safety measures, remote working, physical distancing and limited movements.
Nevertheless, many businesses have adapted and even thrived by turning these difficulties into opportunities. To keep providing customers with the services they needed, many organisations focused on being more innovative and resourceful. They took advantage of the power of digital infrastructure and technology, so that their customers' needs could still be met with all new convenience and safety.
So, despite the challenges, there was somewhat of a silver lining.
Online appointment booking, which is an advanced queue management solution, is one of the things many organisations embraced to better cope with COVID-19.
Let's discuss its benefits and how it can also help your business succeed both today and into the future.
What is an online appointment booking solution?
It's essential to consistently provide a quality customer experience, no matter what the circumstances are.
Fortunately, you can rely on online appointment booking solutions to serve your customers efficiently right from the beginning.
Through it, your clients can conveniently schedule their bookings, appointments or reservations at a time, date and place they prefer. It can also manage data collection and be synced with your business calendar to allow your team to make proactive preparations for every client's arrival.
At NEXA, we have an online appointment booking solution that has been adopted by many different industries over the years to automate appointment setting and serve customers better during this pandemic.
Whether you're from the healthcare, government, education, retail or banking sector, NEXA OASIS (Online Appointment Scheduling Information Solution) is designed to help your business accommodate people's time and needs, despite the uncertainty.
Appointment booking made easy with NEXA OASIS
As an enhancement of our Q-Flow® software, NEXA OASIS empowers your customers with choices. This automated system allows you to input all available dates and time slots, so your customers can book appointments in just a few clicks.
NEXA OASIS also provides booking ID numbers that enable them to instantly check, change, update or cancel their appointments without having to visit, call or wait for your staff.
By improving your clients' attendance rate, minimising errors and eliminating unnecessary queues, NEXA OASIS helps you streamline the customer journey and deliver an overall hassle-free experience very easily.
7 business benefits of NEXA OASIS during this pandemic and beyond
NEXA OASIS enables you to make an incredible first impression, supporting your customers through organising appointments by catering to their busy schedules.
To understand more about its importance and how it can improve your business' service delivery, here are some of its key benefits:
Heightened safety – Through NEXA OASIS, your business can enhance appointment flow and minimise congestion in waiting areas. This helps maintain social distancing.

Higher levels of staff efficiency and productivity – NEXA OASIS is a unified scheduling platform for all channels, including online and via mobile devices. Because it facilitates self-service booking for clients, NEXA OASIS frees up your employees to do other more important tasks.

Easy configuration – Did you know that you can take full advantage of NEXA OASIS' features with no programming skills? Our team of professionals set everything up for you, and then from here, it's easy to configure and use.

Customisable – To keep your online booking service on brand, NEXA OASIS lets you add your own logo, modify colours and input brand messages on the platform.

Integration with your existing software – NEXA OASIS can be integrated with Microsoft Exchange, Outlook and even your CRM software to manage customer data and help you in gathering all the details you need even before customers set foot in your office.

Prevents miscommunication – NEXA OASIS is an online booking system that validates information, so you can avoid discrepancies, inconsistencies and double bookings. With other NEXA solutions such as NEXA Connect, you can also send reminders to clients about their appointments.

Increased client satisfaction – NEXA OASIS ensures customers won't get stressed with the hassles and delays of manual bookings. It also helps your staff be more prepared and effective in providing quality service and assistance.
When it comes to attending to customers, NEXA OASIS sets up your operations for success. As an advanced queue management tool, you can use it to encourage more customers to book your services at a time, date and location that are convenient for them.
Throughout this pandemic (and even in the future!), you can take full advantage of this online booking solution to continuously manage customer flow, serve clients efficiently and improve your business' appointment scheduling process.
Learn more about NEXA OASIS today
At NEXA, we're focused on delivering innovative solutions that streamline the customer journey and improve internal efficiencies.
With Q-Flow® and NEXA OASIS, we'll help you deliver the best experience for your customers and allow your team to become more productive.
To discover how our appointment scheduling solution can offer excellent results for your business, download the NEXA OASIS brochure now.
Let's transform your booking process.
Reach out to us and we can discuss your needs.