Improving patient wait times in Australian healthcare facilities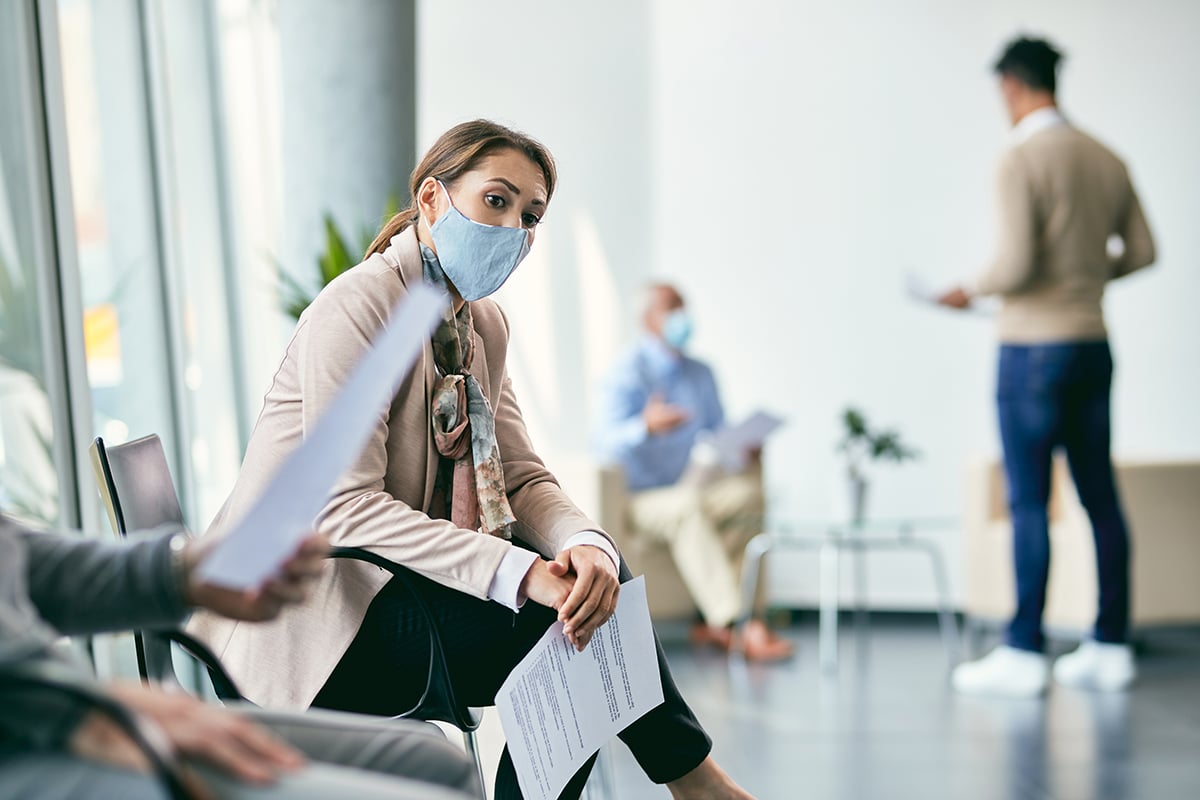 As the pressure on the Australian healthcare system grows, waiting room times have become more inevitable at medical centres, hospitals and clinics.
However, the line – so to speak – must still be drawn somewhere.
Even though your patients know that waiting is just a part of the process, there is still such a thing as "waiting too long" – and this is something that healthcare providers must pay close attention to.
So, ask yourself: are your patients waiting too long?
What do we mean by "waiting" and how long is "too long"?

How do wait times affect the entire patient experience?

How can you minimise the wait times in your healthcare facility?
Let's discuss patient expectations when it comes to waiting to see a GP or healthcare professional and how your healthcare facility can improve the patient journey by minimising patient wait times.
How long is waiting "too long" at healthcare facilities?
In this article, we refer to a patients wait time as the time they spend between arriving at a clinic or facility to actually being seen by a GP or healthcare specialist. This is one of the key metrics in patient experience surveys all over Australia as it impacts the overall experience of people in the healthcare system.
In a fast-paced, modern world, any length of waiting that unnecessarily detracts from a patient's day-to-day schedule, especially in the case of a scheduled appointment, can be considered "too long". In other words, if the wait time is sufficient to detract from the overall experience, it's safe to assume that yes, your patients may be waiting too long.
What does this mean for your healthcare facility?
To provide quality healthcare, you want to make sure that from the moment a patient enters your facility, you're making them feel valued and respected.
As most of the visitors in your clinic are either feeling unwell themselves or anxious about their loved ones, every minute that they wait subtracts from the quality of their experience in the healthcare facility.
Your patients' wait times may actually be costing your healthcare facility too, and so, addressing the challenges of extended wait times is something that should be a high priority.
The quality of the wait matters, too
When it comes to waiting times in healthcare facilities, there are two major factors to consider:
first, the amount of time that your patients spend waiting at your facility

and second, how they actually feel about this wait time
While the influx of patients and the length of each visit can be a little out of your control, there are practical steps you can take to minimise and manage wait times. Or, at the very least, make them more bearable.
3 things that would make wait times better – regardless of how long
Make the wait virtual
To minimise long lines and congestion in the waiting room, you can opt for virtual or remote queuing. You can either provide online booking options or set up kiosks within your facility so your patients can take a queue number, wait anywhere and be notified when it's their turn.
Set expectations and keep your patients informed
The anxiety of waiting heightens when your patients don't know how long they have to wait. So, it helps to communicate the wait times upfront and even give your patients the opportunity to run errands while waiting, with the assurance that you will give them updates about their appointment.
Keep the wait active
For those who opt to wait within the clinic, it helps to provide entertainment that will keep your patients busy and prevent them from thinking about the wait time. You could use music, merchandising, TV, Wi-Fi or information resources – depending on what you know about your patients.
Improve your patients' wait times and overall experience with NEXA
At NEXA, we understand the importance that your healthcare organisation places on providing the best possible service and experience for every patient – every single day.
That's why we're here to help.
NEXA is an Australian company that delivers innovative digital solutions to empower healthcare providers by taking advantage of digital technology. With NEXA, you can support and enable your team, deliver excellent service levels and thrive in today's evolving landscape.
Do you want to know how you can use innovation and technology to enhance your service delivery and thrive?
Talk to us today to find out how you can make all your interactions matter.