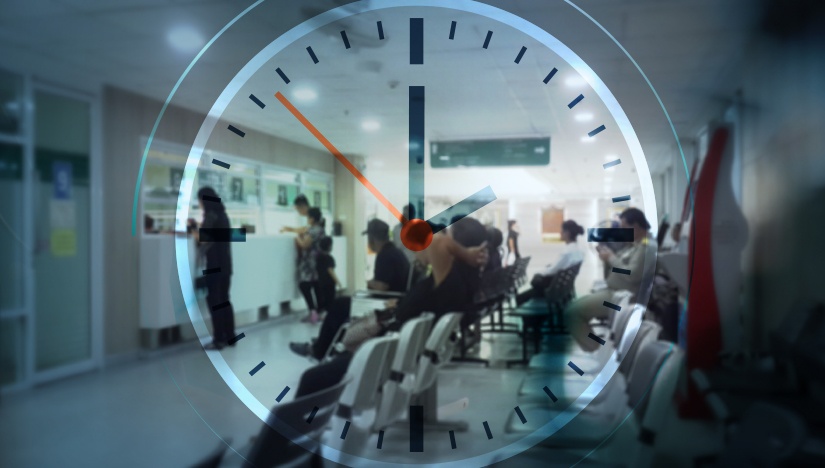 Be honest. Do you like waiting?
Statistics show that the average person will spend 5-10 years of their lives just waiting in line for something. However, you don't need to check statistics to know that close to 100% of people don't enjoy it!
In this age of social distancing together with our jam-packed schedules, people would rather not spend one more minute misusing their time and jeopardising their well-being.
In response to the growing aversion to waiting and the growing need to improve the customer experience, organisations are now prioritising better Queue Management.
What is queue management?
Queue management is the process of managing queues to improve end-user waiting times, staff productivity and service delivery. By streamlining wait times, organisations can measure the efficiency of their business processes and the customer response.
Queue management is not only a strategy but also a long-term approach to managing how the customer experiences your service centre.
Is Queue Management what your business and customers need?
Through effective Queue Management, waiting times can seem less arduous for customers because you're providing humanised customer service while assuring them they're making progress in the line.
There are more functional advantages of better queue management, including but not limited to the following:
Improved operational efficiency
Queues can get backed up and cause significant delays. These delays then lead to frustrations, not only on the part of the customers waiting in the queue but also your team too.
Dealing with understandably frustrated people can make service times longer than usual. You can imagine the snowball effect of backed-up queues and long wait times on the emotional levels in the room. It's a vicious cycle, but clever queue management strategies can alleviate these frustrations and increase efficiencies.
Streamlined customer flow
Queue management solutions can deal with congested waiting areas to avoid breaching any social distancing regulations by taking better control of customer flow. By employing a simpler and more structured queue management method, you're saving people from having no choice but to be in a crowded room.
This also helps smooth out the day for your staff with a constant flow of people rather than spikes and troughs.
Enhanced customer service experience
One of the many reasons why customers discontinue using services is because of poor customer service. Long queues are sometimes inevitable, but they can really amplify customer dissatisfaction levels.
Employees end up affected, too. They feel pressured to move quickly, adding stress while reducing their productivity and ability to handle customers in the best way.
Queue management offers organisations a chance to create lasting customer and employee satisfaction through more efficient solutions. This also provides the opportunity for organisations to analyse where their service is lacking and see what more they could do to streamline daily operations.
Give your customers the chance to queue virtually.
With today's technology, businesses can now use queue management systems to their advantage.
At NEXA, we help businesses solve queue challenges by designing intuitive and innovative software solutions. We understand that business processes are unique and so are customers, which is why we offer a range of products, including:

NEXA OASIS
An online appointment booking solution designed to improve the customer experience and team efficiencies.
NEXA Mobile Q
A mobile application designed to provide an excellent customer experience with virtual queue management.
NEXA eConcierge
This portable queue management application humanises the customer experience on-site.
NEXA Voice
A solution that allows customers to leave feedback to gain actionable insights for monitoring and improvements.
NEXA Visit
Designed for medical organisations, NEXA Visit gives patients a simple way to check-in for their appointments upon arrival. This helps manage outpatient flow and prepare your team, so that patients can receive the care they need.
Want to learn more about the power of Queue Management?
NEXA is an Australian company committed to helping you deliver the best customer experience. Through the power of digital technology and tailored software solutions, we enable you to design services – the human way.
With NEXA's solutions, you can support and enable your team, deliver excellent service levels and thrive in today's evolving landscape.
Reach out today so we can help you find out how to make the best of customer interactions.