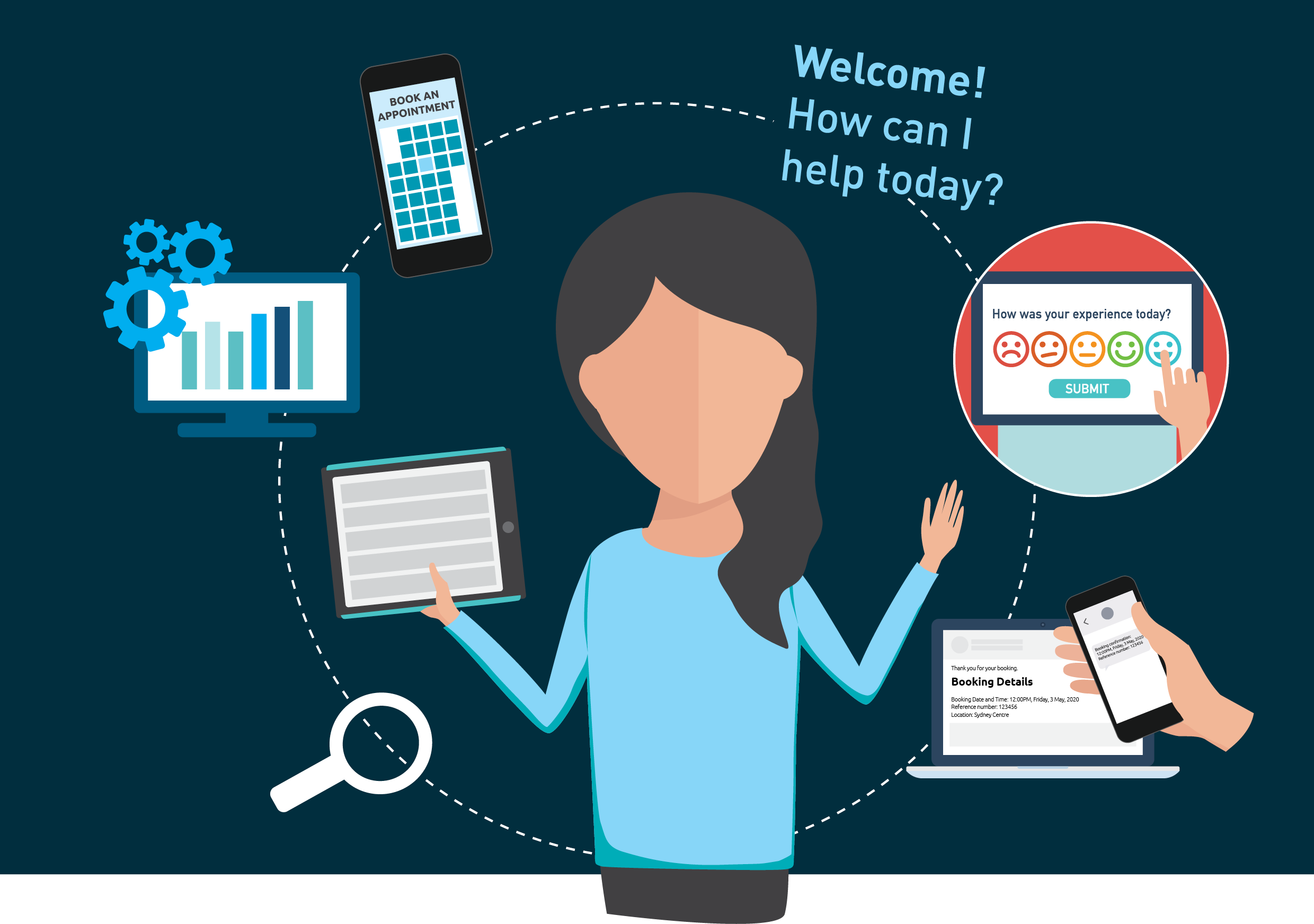 Published 21 May 2021
We're living in a world of instant gratification, where the customer demands an enjoyable, valuable and convenient journey when interacting with your business.
This means that customer experience (or "CX") isn't just something businesses need to consider. It's a metric that determines if we're successful or if we fail. It's also one that most service businesses are looking to improve – research by Forrester indicates that 72% of businesses want to improve their customer experience, and for good reason – bad experiences cost companies, on average, $62 billion per year.
Yet despite its critical importance, many service organisations struggle to provide a truly novel, visionary and exceptional customer experience. The more you provide them with something they appreciate that provides value while saving time, the more memorable your brand becomes.
This is why it's important to improve your CX (customer experience), especially as a service business if you want to build a competitive advantage and build longer-term relationships with your clients.
Here are 10 things you need to do to improve your CX this year.
Build data-driven customer profiles
One of the first critical questions you need to ask yourself is: how well do you know your customer and why do they engage with your brand?
Don't simply rely on what your customers say, as they are often biased about their own behaviour. Instead, utilise data about what they actually do, when they do it and what impact it has on outcomes. For instance, how they interact with your website, where they do and how long for.
When your customer insights are validated by customer behaviour data, they can be generalised to your broader customer base. This means you can more effectively determine their needs and wants and align your customer experience with this.
Take, for example, customers that might be waiting to be served at a government department or hospital clinic. You might have interviewed customers about how long they'd be willing to wait to be served, but could you confidently say their results speak for everyone? A better way of assessing this using data would be to capture real wait times (with associated customer counts) and when people leave. This way, your data can effectively speak for itself.
Use these real-world insights to craft a customer experience that supports them.
Strive for research objectivity
All service organisations know that research is important. But in actual fact, it's only important if it's objective. This means that it's unbiased, reliable and based on fact.
But how do you make it so?
The key to more objective research is to employ mixed methodology research approaches (i.e., research that uses both qualitative and quantitative approaches) as this will help establish a rich and detailed customer understanding.
There's also a lot you can do within your organisation to increase objectivity too. Try developing your in-house team's CX skills while also using outside consultancies for research projects. This will ensure a continual 'reality check' occurs and avoid any in-house ego or ownership issues that can potentially bias research insights.
Why do you want objective insights? Because that way, your customer research is factual and you can make better decisions around how best to improve CX for your services.
Provide comparison tools that are simple and solve the problem
You're probably well aware of competitor offerings and how your service stacks up. But be mindful that your customers know this too.
When your customers are searching for services online, they almost always research and compare. So you need to anticipate that customers are doing this to confidently identify what they perceive as the best service/product offering.
They want to compare apples with apples, and any 'orange' (which is any barrier to plain comparison) will cause frustration as it makes it harder for them to make a decision.
Facilitate the comparison experience by providing your value proposition and service offering details in a clear and visible way so that customers can immediately identify the relevant pieces of information that they can use to compare.
If you offer different tiers of services that customers might want to compare on your site, display the relevant product information in a comparison table, refer to this guide for hints on how to do this effectively.
By doing this, it makes their customer process easier – and if you make it easier, chances are, they'll favour you.
Provide personalisation as a means. Not an end
People today love to be individual.
Marketing automation has made everyone into numbers and this can turn people off, as they think they're not worthy of your time, or your brand isn't relevant to them.
A big part of improving your customer experience (CX) is personalisation.
Personalisation can mean different things to different customers. Some value simply seeing their name in an email from you or in a dashboard, some want customer service from a 'real person', whereas others desire a unique and tailored experience. How do you know which one to go with?
Conduct research with your customers to understand their expectations and preferences around personalisation for your brand specifically. Need some inspiration? Here are some great examples of the different ways Australian brands are personalising their offerings.
Help your customer understand what they're in for
A key factor in a great customer experience is being genuine and earning their respect. Transparency and ethical behaviour are important in building this customer trust.
Once they trust you, they're more open to your brand and feel more comfortable.
To do this, you need to manage their expectations around your service delivery. This way, they understand the steps involved, what they're going to get and the outcomes.
You can also ensure your T&Cs are easy to understand, increasing customer perceptions of transparency. You don't have to turn them into a graphic novel, but adopting plain language and steering clear of legal or industry jargon can help the customer feel like you aren't trying to deceive them.
Be transparent about data and customer privacy
Data privacy is a serious issue today.
Recent incidents have caused many people to be wary of what details they give and what you ask for. So, as part of improving your CX, it's important to make them feel at ease with your data collection and privacy policies.
Many Australians are concerned about their online privacy being violated by corporations. Reassure your customers by clearly communicating what data you collect from your customers, what that information is for and where it is going. You can do this by visibly informing your customers about any third-party data sharing, and providing them with a clear way to opt-out.
Concerns around privacy can also change the way customers behave. When customers fear that their online habits are being monitored, it can lead to self-censorship which can ultimately change their online behaviour. For example, there is a phenomenon called 'social cooling', where customers are scared to click on links that they perceive to be embarrassing or not consistent with what they want their online profile to be.
To optimise your CX, keep things clear and respect their privacy.
Aim for multi-channel consistency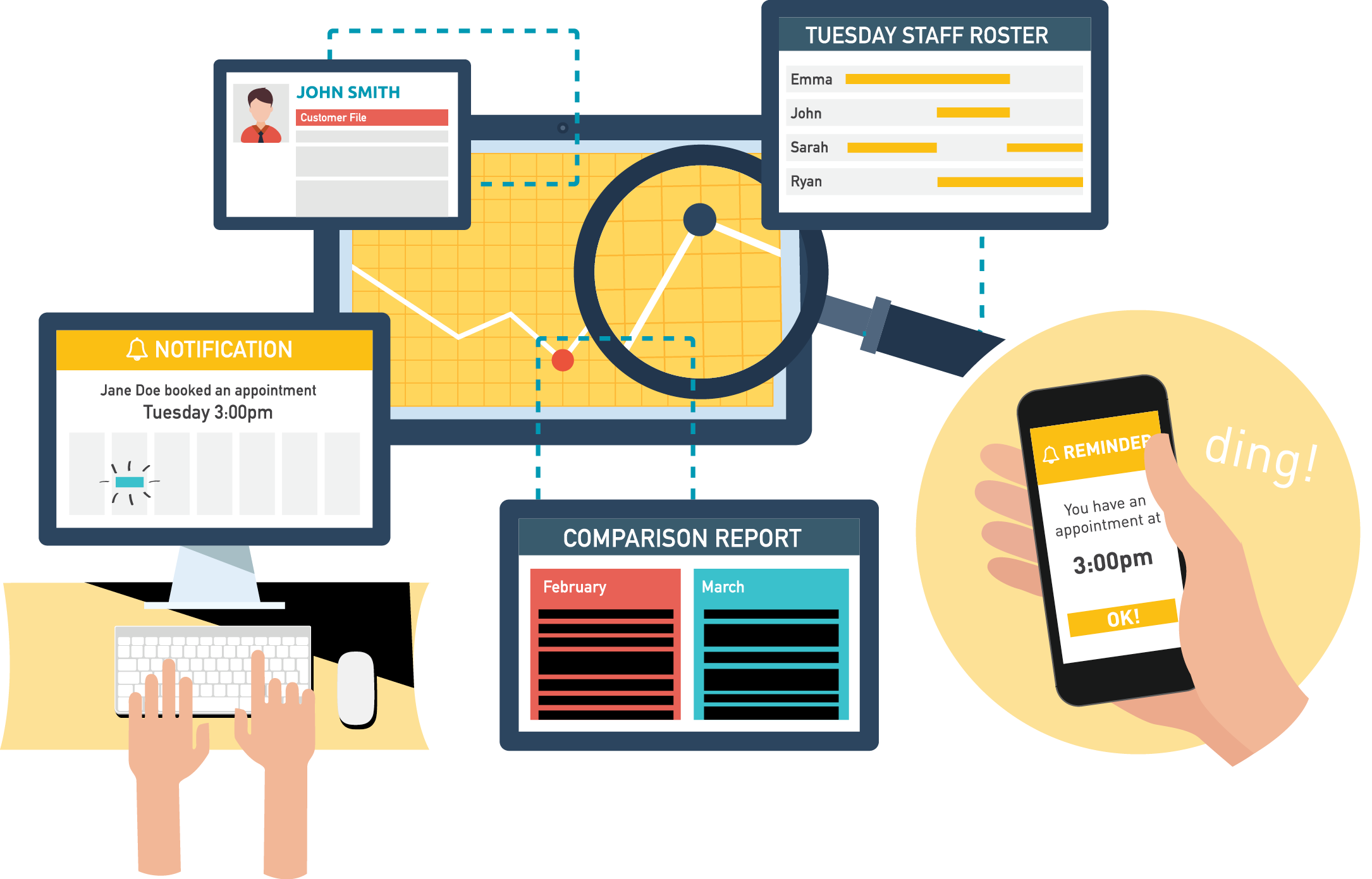 There are so many channels that a customer can reach you.
Phone. Website. Social media. Physical address. Email. Online Banners. The list goes on. To help improve their customer experience, it's important to make them consistent as this not only improves trust but convenience too.
A customer who visits your website should have a consistent experience if they later call a service centre and so on. Providing a consistent experience across your digital and non-digital offerings begins with understanding your different touchpoints, and the various journeys through these touchpoints.
Instead of attempting to drive all customers to one particular touchpoint (e.g., online), acknowledge different touchpoint preferences and streamline the customer journey across interactions. That way, people can choose to interact with you how they want, without feeling like it was a disjointed experience.
Making every interaction matter will make the customer feel more valued and will help to provide a continuity of brand experience.
Continually test, learn and iterate your UX
Customer Experience (CX) goes hand-in-hand with User Experience (or UX)
It's easy to assume that if you have a clean and polished looking user interface, you'll have a user-friendly website/app. Looks aside, are your customers able to effectively engage with your organisation? The answer is simple – test it with real customers, and do this frequently!
Engage in regular user experience testing so that you can determine the top tasks that users want to do on your site and how easily (or with how much difficulty) they can achieve them. Learn from the findings and make any necessary changes, and then test again to investigate whether the changes made an impact.
This continual iterative process will ensure that you are continually working towards delivering an excellent online customer experience.
Make your digital experience inclusive
Over 4 million people in Australia have some form of disability. Customers with different accessibility needs should be able to interact with your organisation just as well as those without accessibility needs. Assistive technology such as screen readers, braille readers and screen magnifiers need to be an important consideration in the digital design process.
Reduce the customer waiting experience
People today hate to wait. They view it as a waste of their precious time.
Customers who like a personal touch are more likely to seek assistance from service centres instead of using online self-care. One of the major pain points around this experience is waiting/hold times.
So, a drastic improvement to your service business' CX is to minimise or reduce wait times.
Consider employing an effective queue management system to manage the flow of customers so that they can book appointments or employ a First In First Out methodology so they no longer have to wait in a line.
At NEXA, we can help you with this.
With the fast-paced increase in technology trends such as conversational AI, augmented and visual reality, there will no doubt be more opportunities for understanding and improving the customer experience.
Implementing these 10 suggestions sooner rather than later will ensure your business has a finger on the pulse and is ready to identify and successfully implement any emerging trend that might benefit your customer.
Optimise your business' CX with a complete online booking solution


While NEXA OASIS provides you with an online appointment booking system, we have also developed related solutions that can offer a complete suite of features:
Mobile Q is also an enhancement to Q-Flow

®

and offers a virtual queueing option for your clients. This means they can be in line for your service by checking in via their mobile device but not have to physically wait in a room.


NEXA Connect works together with NEXA OASIS and sends automatic messages to confirm appointments and reminders.
Having Q-Flow as your system's backbone, NEXA OASIS to manage the appointment scheduling, NEXA Connect to send alerts, and Mobile Q allowing customers to queue anywhere, you can completely transform the way your business manages customer appointment scheduling and management.
Want to know more? Visit our NEXA OASIS page for all the details.
Let's make online appointment scheduling easy with NEXA OASIS.
At NEXA, we're focused on delivering innovative solutions that streamline the customer journey and improve internal efficiencies.
With Q-Flow® and NEXA OASIS, we'll help you deliver the best experience for your customers and allow your team to become more productive.
Contact us today and we can discuss your needs.