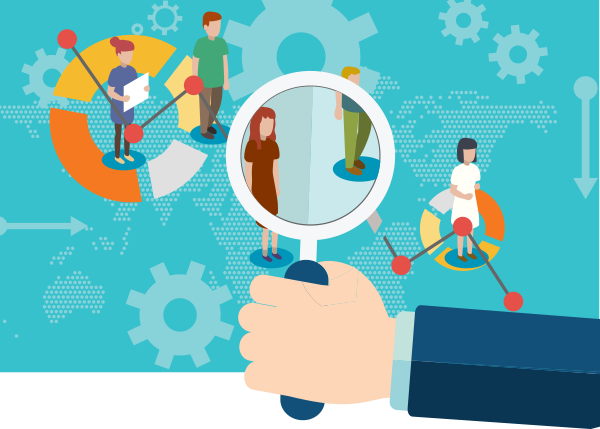 How many people are standing in your waiting lines at a given moment? How long will they be waiting? How long is too long? At what point are your queues hurting your service experience and resulting in dissatisfied customers?
The answers to these questions are important to service centre managers because customers despise waiting in queues and unhappy customers can have a lasting negative effect on your organization.
In a recent study, 95% of respondents said they usually tell at least one other person about a bad customer experiences with a company or organisation, while 54% said they share it with at least 5 other people.
With real-time data for performance indicators such as customer counts, wait times, traffic trends, service point utilisation, arrival rates, and service rates and times, organisations are empowered to make informed decisions on how best to serve customers to ensure they have a positive experience.
So how do you use queue analytics to capture and use data? Implementing a queue management system will provide you with all the information you need to make timely decisions that will benefit your customers, staff and bottom line. Here are three key benefits of an effective queue management system:
ENHANCED CUSTOMER EXPERIENCE
By removing physical queues, reducing wait times through service optimisation and improving communication around service times, your customers service experience is enhanced. These outcomes are possible with an effective queue management system with queue analytics features such as virtual queuing to allow customers to choose what they do whilst they wait, a self check in option at service centres to help route customers to the appropriate service consultant, and comprehensive communication options through information screens, mobile or email messaging and audio alerts that keep customers informed and in control of their wait experience.
Keeping customers informed and in control throughout their service experience helps to manage their expectations, reduces the stress and anxiety often associated with waiting and ultimately enhance their service experience.
IMPROVED SERVICE DELIVERY
Businesses are better equipped to manage staff and allocate service delivery for waiting customers when they know what services people are waiting to receive, how long they have been waiting and how many people are waiting to be served. Queue analytics management systems can be programmed to automatically direct customers to available service agents to balance the load thus speeding up the service delivery.
By combining real-time and historical data, managers are also able to plan for peaks to avoid a negative impact on service delivery and provide better staff training.
OPTIMISED OPERATIONAL EFFICIENCY
With real time, detailed service delivery analytics at your fingertips, businesses have the insight to make smarter decisions for the benefit of customers and staff. Combine an enhanced customer experience with improved service delivery and the natural outcome is better overall organisational performance and efficiencies for cost-savings.
Queue management systems optimise every step of the customer journey and provide real-time data for management to improve both front-end and back-end operations. NEXA's queue management solution can be tailored to meet your simple or complex needs. NEXA has a suite of tools to help manage and analyse the flow of customers in your service centre and optimise your customer experience.
For all you need to know about Queue Management, click here.