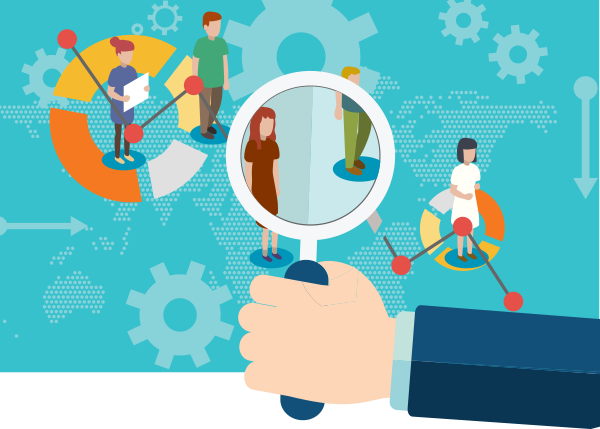 Do you know how many people are standing in your queue at a given moment?
Do you have insights on how long will they be waiting?
Are your long queues hurting your service experience, resulting in dissatisfied customers?
The answers to these questions are important to service centre managers and business owners because they can have a lasting effect on your organisation, especially if the answers aren't favourable. However, what's worse is not knowing the answers at all.
Fortunately, you can take advantage of real-time data like customer counts, wait times, traffic trends, service point utilisation, arrival rates and service duration to correctly assess and improve queue management.
Through these queue analytics, you are empowered to make well-informed decisions about how best to serve customers and provide them with the positive experience they deserve.
The benefits of using queue analytics to capture and use data
Implementing a queue management system will provide you with all the information you need to make timely decisions that will benefit your customers, your staff and your bottom line.
Here are three key benefits of queue analytics from an effective queue management system:
Improved service delivery
Businesses are more capable of managing staff and catering to customer needs when they are equipped with comprehensive queue analytics. Knowing what services people want, how long they have been waiting and how many of them are waiting to be served provides employees with a better idea about how to meet all requirements, especially during peak hours of your business.
Queue analytics management systems can also be programmed to automatically direct customers to available service agents, helping to balance the load and speed up the service delivery.
Optimising operational efficiency
With real-time, detailed service delivery data at your fingertips, you'll gain valuable insights to make smarter decisions for your organisation.
Queue analytics will enable you to identify and eliminate service bottlenecks, ensuring then that you are operating at full efficiency. With complete data from a queue management system, you can also spend less money on managing queues manually.
Enhanced customer experience
By removing physical queues, reducing wait times through service optimisation and improving communications around service times, you can improve your customers' service experience.
These outcomes are possible with an effective queue management system. An advanced queue management system like NEXA Mobile Q has features like virtual queuing, self-check-ins and mobile alerts that keep customers informed and in control of their wait experience.
Queue management systems optimise every step of the customer journey, providing you and your team with real-time data to enable you to improve both front-end and back-end operations.
At NEXA, we offer queuing software solutions like Mobile Q to help boost customer satisfaction and operational efficiencies by transforming the process of queueing into a more accommodating experience. It has a complete suite of tools to help you analyse the flow of customers in your service centre – all while eliminating physical lines, streamlining customer flow and adding additional value to the services you provide.
Backed by the capabilities of Q-Flow®, NEXA Mobile Q enhances your queue management approach.
Maximise the benefits of queue analytics with NEXA's Mobile Q.
NEXA is focused on delivering innovative solutions that streamline the customer journey and improve internal efficiencies. With Q-Flow® and Mobile Q, we'll help you create a better operating environment that offers your clients the best experience.
NEXA's Mobile Q can help you manage virtual queues at the convenience of both your customers and your staff. It also comes with a list of customisable features and branding options that will enable you to transform your queue management and enhance customer service all through the power of data and analytics.
Let's make queueing easy with NEXA's Mobile Q.

Contact us today and we can discuss your needs.