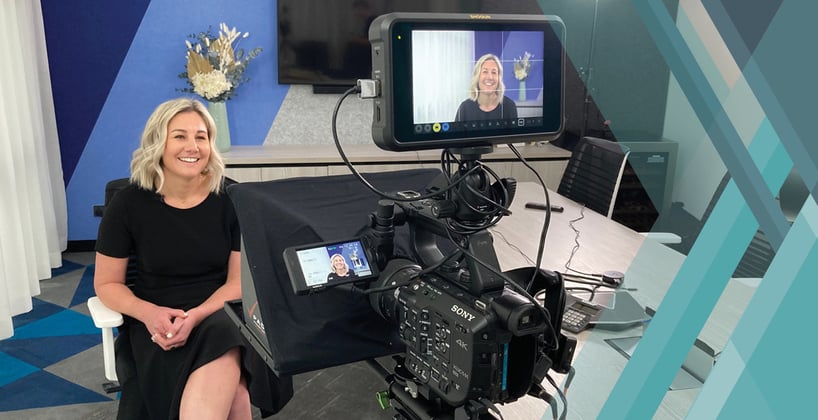 Service design is a strategic and powerful tool, driven by the customer experience to help service-based organisations enhance the flow of their service delivery and improve the quality of the interaction between their business and their clients.
Recently, NEXA's Service Design & Delivery Director, Katie Bowden, sat down to answer some service design FAQs and share the true value of service design for an organisation, as well as discuss how businesses like yours can take full advantage of it.
The importance of service design
Q: Why is service design essential in today's world? Will it continue to have a place as consumer behaviour shifts online for many services?
Service design enables businesses to meet the ever-evolving demands of their customers, especially as people become more tech-savvy in researching and choosing the ideal service provider for their needs. It allows organisations to remain relevant by adapting along with the latest innovations and providing a more convenient experience.
In our conversation with Katie, she gave us some insight into how NEXA's service design solutions are bridging the gap between what an organisation can do and what customers need and want.
"At NEXA, we have been involved in the digital transformation of ServiceNSW to support their service revolution. As an organisation, they have done an outstanding job of using service design principles to not only improve the customer experience but also the experience of their service providers.
To continuously enhance their service design, we helped them to humanise their service experience even further. Through our advanced solutions, ServiceNSW's wait times have been significantly reduced, service times have quickened and frustrations have been kept to a minimum. With feedback captured in real-time via our integrated systems, ServiceNSW now feels more confident about the positive service interactions that they are delivering."
The need for service design
Q: How do organisations know if they need to address the design of their services?
If you're receiving a large number of customer complaints regarding your services, or if you've lost a lot of customers recently, then this is a clear sign that you need to review your service design.
Service design can guide your organisation to start learning more about your customers, allowing you to enhance the quality of your services based on their expectations.
Katie says, "If you've ever thought 'There has to be a better way!', then it's likely that your customers have thought the same thing about your services too. The reality is, there is always a better way, and this can be realised through service design."
How to address service design
Q: What important steps can organisations take to address their service design?
For any kind of service design initiative to be successful, five core principles must be kept in mind. According to Katie, these are crucial when addressing your service design:
User-centric: By placing the customer at the centre of the service provided, service designers can understand how they experience the service in its wider context.
Co-creation: This is the process of involving stakeholders, not only in the design of the solution but also in the production and development of it.
Iterative Process: Learning from mistakes is essential for good service design. This is achieved by prototyping and testing on end-users and stakeholders.
Visual Communication: Service designers often use visual aids like sketches, pictures or prototypes to communicate.
Holistic Services: This involves not only designing the functionality, safety and reliability of the service, but the whole customer journey as it is experienced by the users, both tangible and intangible qualities.
The relationship between service design and customer experience
Q: How are service design and customer experience related?
Without good service design, your user experience will suffer.
Service design involves the complete experience design process – that is, looking at all users of the service, not just the customers. It includes assessing the 'behind the scenes' elements to ensure all experiences are delivered as intended.
Katie explains, "The same applications, tools and sometimes approaches are used to deliver customer experience and service design projects. These tools involve gaining customer insights, journey mapping, creating service blueprints, developing personas and prototypes and conducting a wide range of testing. Both use collaboration, co-creation, prototyping and working with lean approaches."
Service design for different industries
Q: Are service design solutions different for different industries?
While people in different fields may define each of their concepts as something different, service design principles can be applied across all industries - whether that be health, government, education, councils, retail and more.
Katie states, "At NEXA, we work with local councils, student administration centres, hospitals, community health centres, retail branches and anyone else who attracts customers for face-to-face service interactions. We believe that a strategic approach to service design is industry agnostic."
Ramping up service design with NEXA
Q: Can you give us a before and after scenario of where service design had a major impact on customer experience?
Each organisation presents a unique challenge. However, most are at a point where the design of their services has not kept up with current customer expectations and demand. NEXA leverages its innovative technologies and solutions to enable businesses to make more informed decisions and better cater to their customers' requirements.
"One of the most successful jobs we completed at NEXA was for Blacktown City Council. Their service centre was receiving complaints from customers because there was no directional signage, and they had to stand in long queues for over 20 minutes.
The service centre had two points of entry and customers were simply walking in off the street and joining the first queue they saw. Unfortunately, in many instances, it was the wrong queue for what they needed, meaning so many of them had to re-queue."
So, what was the solution? Katie discussed how NEXA was able to help Blacktown City Council.
"NEXA assisted Blacktown City Council in improving their service design by placing a self-service kiosk at each entrance. This enabled their customers to select the services they need and take a ticket to join a virtual queue.
Customers can now comfortably wait in a seated waiting area until they are called to a window to be served. The queue management system also ensured that Blacktown City Council's agents know what customers want before they approach the desk, making their services more efficient. Wait times have been reduced to under 3 minutes, service times are around 7 minutes, and management can plan staff schedules and training according to the changing needs of their customers.
Overall, these fixes eliminated customer frustrations and instead provided them with an impeccable service experience."
At NEXA, we are experts in service design
Do you need help improving your service design and processes?
NEXA is an Australian company committed to helping you deliver the best customer experience. Our team of service design experts can provide you with innovative solutions that streamline your user journey and improve your overall experience for all.
Through the power of digital technology and tailored software solutions, we enable you to design services – the human way.
Reach out to us to find out how we can help you to make your customer interactions matter.