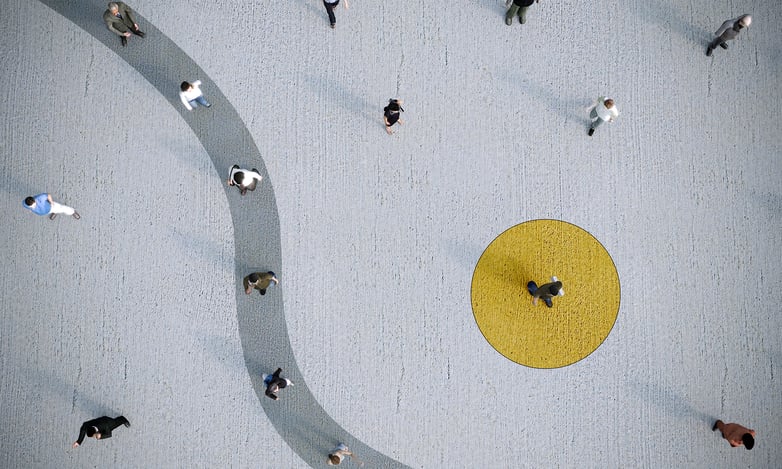 In the last few years, the global pandemic, changing customer behaviours and rapid technological advancements have all radically transformed the way businesses conduct their service-based queueing.
Retailers and other organisations such as medical facilities and educational institutions have had to introduce new policies and measures to ensure that health regulations were met while still maintaining efficiencies and improving the customer experience – all at the same time.
With all of these recent changes and evolving customer expectations, improving queue management is becoming more of a priority than ever before, especially when it comes to keeping customers happy and staff members satisfied.
Why is queue management important?
While it is obvious that nobody wants to wait in line, queueing is often necessary for certain service delivery types, especially when demand exceeds supply or there is a wait time involved.
However, if customers see that the queueing process is efficient and that their time and importance is respected, then it can still result in a positive experience for them. That's why having a Queue Management Solution (QMS) in place can streamline the whole process to keep customer satisfaction as a top priority.
Here are the additional benefits of adopting a queue management solution into your service:
Minimise the time people have to spend physically waiting in line.
Offer customers transparency around predicted waiting times.
Optimise staff usage which can reduce unnecessary stress levels.
Reduce missed appointments.
How businesses are evolving their approach to customer queues
While queueing is here to stay, the traditional methods aren't.
Considering all the changes we have witnessed over the past few years, organisations are now starting to embrace technology to transform their queue management solutions and re-engage their customers.
Here are four queueing innovations that are establishing the new norm of queueing for the better of customers, staff and your bottom line:
1. Online appointment scheduling
Online appointment booking allows your customers to schedule their next appointments or make reservations at a time, date and place that is convenient for both them and you.
By having a smart online booking solution that is easily accessible online and automatically syncs with your business calendar, people can work around their schedules, while helping you manage data collection and make proactive preparations for resource efficiencies.
For more on online appointment booking solutions, see NEXA OASIS.
2. Fully-integrated virtual queueing
This allows your clients to take their place in line by simply being close to your premises using a virtual queue app like NEXA Mobile Q on their smartphones. They can also receive real-time updates through push notifications and SMS.
Giving people the ability to queue remotely can help to reduce crowding, decrease wait times, eliminate the need for physical lines and better manage customer expectations.
3. The emergence of self-service kiosks
Installing a self-service kiosk at the entrance of your establishment can provide your customers with the convenience of instantly selecting the type of service or products they need, easily.
Along with the many changes the recent global pandemic has brought to the business landscape, contactless service is now the new norm and kiosks can help you achieve this.
4. Visit management
While the future of queueing may be contactless, it doesn't have to be human-less. You can still personalise the greeting with a staff member using a portable queue management application to humanise the customer experience on-site.
That way, while technology is streamlining queueing through digital automation, having a staff member to assist can complete the customer experience.
The future of queueing is here today.
Is your organisation keeping up?
COVID-19 has forever changed how we shop online, research products and conduct business. Whether you're from the healthcare, government, education, retail or banking sector, NEXA's Queue Management Solution will enable you to maintain optimal customer experience.
How NEXA can help businesses like yours
With our years of experience and expertise in service design consulting, we can help your organisation find the queue management solution that will best suit your needs, based on your industry, your people, your customers and the type of service you provide.
In doing so, we can ensure that you can provide a positive customer experience every time.
Get the right queue management solution for your business needs
At NEXA, we understand that finding the best way to manage queueing can drastically improve your customer experience.
NEXA is an Australian company that delivers innovative digital solutions to empower both our clients and their employees. With NEXA, you can support and enable your team, deliver excellent service levels and thrive in today's evolving landscape.
Do you want to experience the benefits that come with integrating NEXA's customer experience solutions into your business?
Talk to us today to find out how we can make your customer interactions matter.