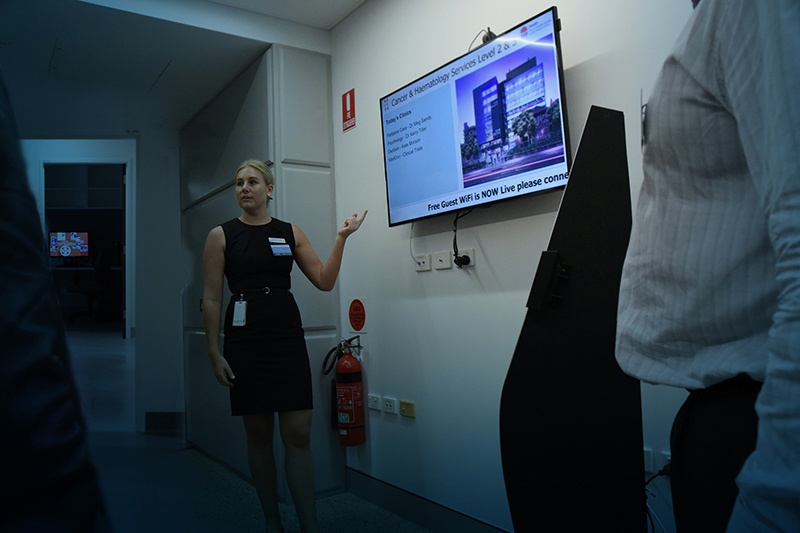 As we all know, businesses constantly change in order to survive. At the fore-front of these changes are the technologies that companies and their customers use. The reducing cost of technology has meant that systems, once for the privileged few, are now available to the mass market. One example of this is Digital Signage.
As technologies are improving, there is a convergence of technology. Twenty years ago, we talked about main frame systems (such as IBM) interacting with other main frames. The issue has always been one of compatibility.
Today, we can embed apps within our core systems. One example of this happening is the use of QR codes interacting with Digital Signage. Within the Mobile Phone retailer, if the customer wants more information, they can scan the product QR code. Once the QR code is scanned, Q-Flow will place the customer in a virtual queue, inform the sales person what that customer is interested in and will also change the Digital signage in the immediate vicinity to play adverts linked to the product they have scanned.
Another example is where customers have booked appointments within Q-Flow Appointment Manager. If you know who is coming in to see you and you know the reasons why they coming, the Digital Signage can be changed automatically to advertise related products. This is great news for the high street banks where they want to sell additional product.
The final example is where Digital Signage interacts with the retailers merchandise system and when certain criteria are reached, the Digital Signage will change the content on screen. In this example, the retailer wants to display key messages about stock conditions such as ' last few iPhone 5's remaining'
All in all, times are changing and in my view, for the better.