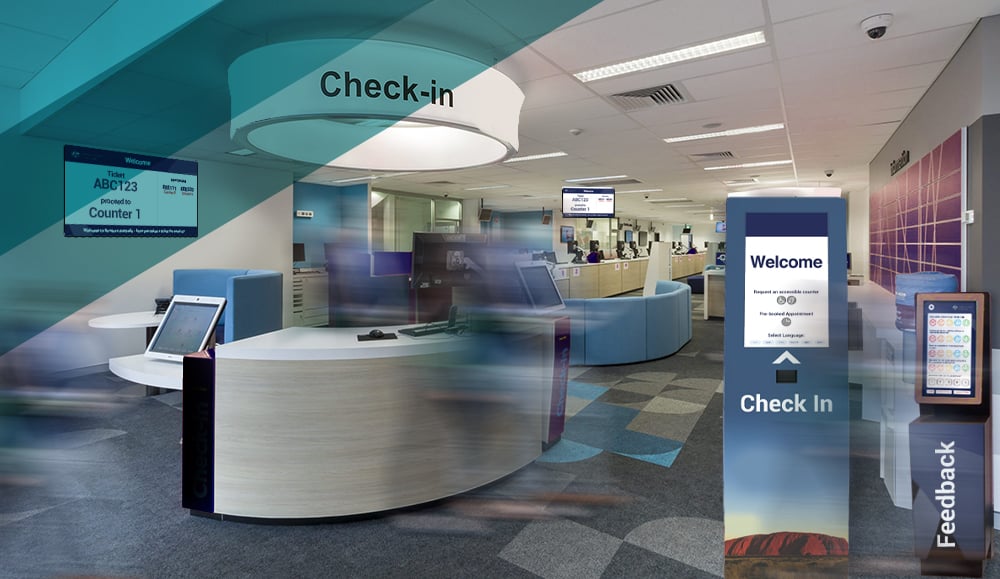 Significant advancements in technology, along with the recent global pandemic, have pushed businesses and organisations to undergo digital transformation in order to keep up.
Digital transformation is the adoption of data-driven innovation and modern-day automation practises to help companies deliver high-quality, efficient and streamlined services for all. In other words, it's integrating more digital applications, processes and platforms to improve operations for the benefit of everyone.
However, digital transformation is not exclusive to the corporate world.
Today, governments and public sector organisations also undergo digital transformation to streamline their processes, boost productivity and improve service delivery too.
Read on to see how digital transformation empowers governments to become more efficient, cost-effective and accommodating to the needs of their citizens.
What are the benefits of digital transformation for governments?
The ultimate goal of governments and the public sector involves maintaining public trust, administering public services and delivering comprehensive support.
As all of our communities are quite proficient with the internet and are accustomed to interacting online or using technology, digital transformation allows governments to provide their services in a more efficient and transparent way.
Here are the advantages digital transformation offers to public offices:
Digital transformation simplifies government processes.
Governments can eliminate unnecessary manual processes that take hours to complete by optimising digital technology. Through the capabilities of artificial intelligence, automation and cloud solutions, people don't have to waste time standing in long lines, use manual processes or have physical copies of documents.
With digital transformation, governments become more responsive and easier to reach.
Nowadays, governments can rely on innovative platforms, mobile apps, chatbots and social media to immediately address people's queries and concerns live. The digitalisation of services on a government website can also allow citizens to get the information or records they need, quickly and conveniently.
Digital transformation increases the productivity levels of government employees.
The internal efficiencies created by digital transformation allow government staff to work with more speed and accuracy. As more routine processes and repetitive tasks become automated and digitalised, they can start focusing on other important projects and attend to people's urgent demands.
Digital transformation enables governments to meet citizens' expectations.
With digital transformation, governments can process transactions at people's own convenience. Advanced technology solutions can also enable the public sector to track previous engagements, allowing them to provide more tailored reports and personalised services to their citizens.
Digital transformation facilitates collaboration.
Digital technology enables government offices to seamlessly work together, even in remote setups. With a feedback survey that is accessible online or via mobile app, people can also be more involved in decision-making, problem-solving and policy setting.
How can digital transformation be effectively implemented?
For digital transformation to be seamless, governments must find the right technology solutions that add value to their organisational structures, service designs, work processes, systems and culture.
With growing trends and evolving expectations in service delivery, this can be difficult to accomplish.
But not if governments partner with NEXA.
NEXA has a team of professional software developers and service design experts who build bespoke and smart solutions to deliver desired outcomes. With the following platforms, NEXA enables local, state and national governments to succeed with digital transformation:
Foster a great experience from the beginning of your citizens' journey. With NEXA OASIS, individuals can book appointments online or via their mobiles and receive notifications regarding their appointment status.
Manage expectations and preparedness by staying in touch throughout the process.
With NEXA eConcierge, your staff will have direct and mobile access to the queue management system. With an interactive digital dashboard, your staff will be able to assign individuals to queues, manage wait times, leave notes and reroute citizens - all of which updates your system in real-time for the benefit of your whole team.
This product works by sending pop-up notifications to your employees' computers, alerting them when clients are ready for their service. NEXA Alerts gives your staff the confidence to focus on the current task at hand while also preparing them to assist incoming citizens.
Individuals can manage the entire service process on their own via the NEXA Mobile Q app – starting with booking an appointment to providing feedback.
NEXA Voice allows your audience to provide feedback regarding your services and captures real-time data to help you improve your processes.
Let's transform the way your government department does things
If you're looking for a way to truly improve the individual experiences of your citizens and operational efficiencies through digital transformation in the public sector, but aren't sure where to begin, let NEXA support you.
We are at your service to help you improve all government processes and service design.
NEXA is an Australian company that delivers innovative solutions to streamline the journey for individuals. We provide custom software that enables our clients to leverage technology to better their service in today's evolving landscape.
Reach out to us to find out how our products can streamline the journey.