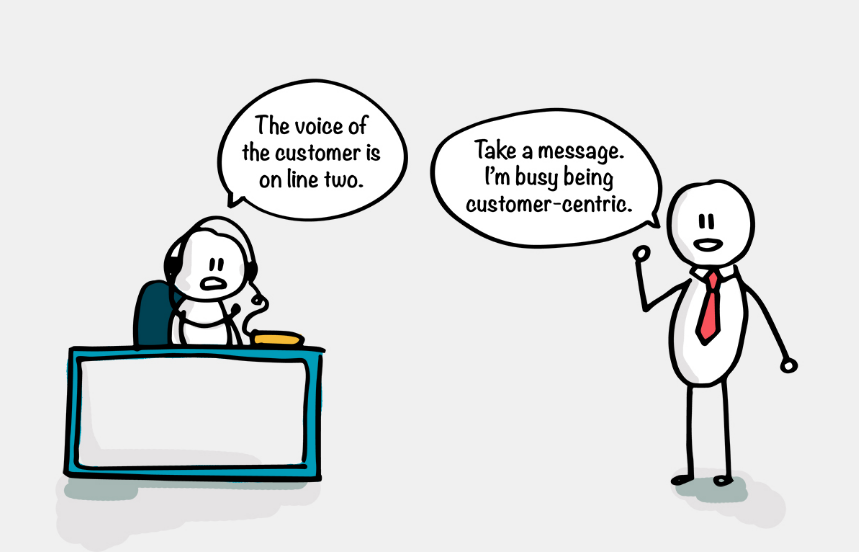 Market research isn't enough anymore
If you're relying solely on market research to refine your customer experience, you're at risk of being left behind. You may have heard the term Voice of the Customer (VoC) floating around, but it's more than a buzzword - it's a mainline right into your customers' brains that provides instant, actionable feedback across all channels and empowers your employees to provide outstanding customer experiences.
Voc scales, market research doesn't
Manual methods of data collection such as surveys and focus groups don't scale well and often provide an incomplete picture of your customers' pain points. Technology enables VoC automation, allowing customer feedback via a range of channels to be constantly collected, analysed, prioritised and actioned.
Closed loop is crucial
Your customers really value closed loop feedback; they want the experience to adapt to their input as quickly and as accurately as possible. Chances are every reader has had at least one negative experience that's turned them off a product or service for good. A properly implemented VoC program will prevent your customers from ever reaching that stage. It's a proactive approach to customer experience management that empowers employees to improve interactions on the fly.
Voc makes everyone accountable for the customer experience
Good VoC systems enable you to develop and refine your offerings by drilling down to the most urgent needs of your customers, described in their own words. When we combine VoC with the insights of strategic research, the Voice of the Customer is heard at every level of the organisation, in every department and in every business unit, so that the customer is part of every decision made across the entire business.
Change your strategy up
So, break free from focus groups and one-way mirrors. There is no excuse not to be taking advantage of an automated VoC system and the massive value it brings to your customers. The flow-on effect this will have on the rest of your business will be huge.
Originally posted on The Customer Experience Company blog here