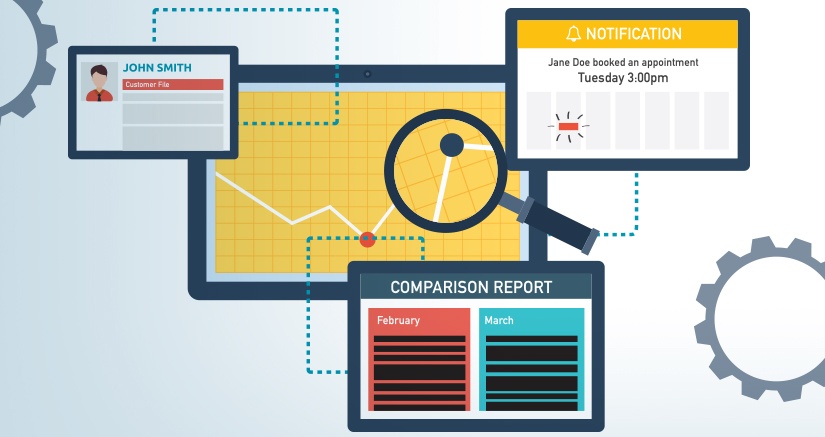 If you're a medical organisation, you'll know that patients are changing.
They no longer just see a visit as a medical appointment. They're not even comparing you to other medical clinics and hospitals. They're actually evaluating their experience at your organisation directly with what other organisations and businesses offer, such as banking with the CBA app, making a purchase on Amazon, or booking a share ride with Uber.
Why? Because these interactions provide them with an easy and stress-free customer experience – and they expect the same now from medical organisations too.
With the world's leading companies redefining customer expectations, patients are now far more interested in dealing with health providers that offer a better customer experience, meaning it's imperative for Australian health providers to ensure that their patient journey is meeting their community's needs.
Here's what you need to know about your patients today:
It is estimated that over 36 million non-admitted service events and at least 10 million hospitalisations are being provided by Australian hospitals every year. Despite these large numbers, many patients feel that most existing services are failing to meet their expectations.
A recent survey showed that 84% of patients believe that a reasonable wait time is crucial to the quality of their experience. In fact, 30% of those patients claimed that they would opt to leave the waiting room without even seeing the doctor if their wait time became too long.
In order to better align with the patient experience and increase efficiencies in the waiting room, it's important to design your hospital or medical clinic journey around the patient and their unique needs.
For example, an effective queue management system that takes the patients' needs into account will create better outcomes, attract better talent, and drive growth. This involves a patient-centric approach.
What is patient centricity?
Patient centricity can be defined as a partnership among practitioners, patients and their families to ensure that every decision respects the patients' needs and preferences, and solicits patient input on the education and support they require to participate in their own care.
How can you promote a patient-centric environment?
Establishing patient centricity is considered one of the keys to high-quality healthcare.
Aside from promoting trust and a positive patient experience, patient-centricity can also help the patient respond more favourably to the healthcare being provided.
While the healthcare industry is seemingly decades behind the commercial customer experience leaders, the good news is that taking a more customer-centric approach can help to bridge this gap.
A smart approach relies on optimised and automated queue management systems, built into an environment of interconnected assets to improve existing patient care pathways and introduce new capabilities.
To deliver better patient-centricity, hospitals must consider these four things:
Mapping the patient journey.
Hospitals can gather information about their patients through the use of quantitative and qualitative type surveys to learn more about each interaction and the type of care service they received.
These details can help to map the patient journey and assist healthcare facilities in efficiently managing care pathways for patients and their families.
Aligning both patient and Healthcare Professionals (HCP) journeys.
It's important to remember that patients are not your organisation's only consideration. HCPs and staff also have their own unique needs, interactions and pain points that are different to and intersect with those of patients.
Aligning the two journeys, therefore, is critical in creating optimal outcomes that will allow for effective patient flow while also keeping patients, clinicians and management informed at each step.
Identifying the processes and elements required to deliver a good patient journey.
Being a smart hospital is not just about adopting the latest tech. It's also about balancing patient and organisational needs to apply the right technology, queue management systems, processes and people at the right time across all channels.
Successful incorporation of online and offline elements – from over-the-phone appointment bookings to mobile check-in, and in-hospital entertainment to a feedback request email - is the key to creating fresh and seamless patient experiences.
Planning an efficient program delivery.
There are many available solutions for directing and optimising your patient flow. However, it's important to consider all the data being captured in order to effectively manage every step of the process.
Keep in mind that you can't do everything and there will always be more patient needs than you can't fulfil. The key is to balance patient needs with value. Balance pragmatic quick wins with key strategic programs to optimise every interaction across the patient journey.
Designing your capabilities around your patients, staff and Healthcare Professionals is critical in creating value in today's experience economy.
Always remember that the patient journey has a wide-reaching impact that can greatly affect the overall healthcare quality you provide. By streamlining this process, you will offer ongoing benefits for all stakeholders, from staff and carers, to patients and HCPs.
This is where good queue management practices can help.
Investing in a smart queue management system will promote better patient-centricity across your healthcare facility. Our team at NEXA are passionate about improving the patient journey, and are available now to help you with your unique requirements.
Do you need help in creating a patient-centric environment?
If your healthcare facility is looking to improve the overall patient experience but you're still unsure of where to start, NEXA is here to support you.
NEXA is an Australian company that delivers innovative solutions that streamline the customer journey. We offer tailored software that empowers our clients to improve their service by taking advantage of digital technology. With NEXA's solutions, you can support and enable your team, deliver excellent service and thrive in today's evolving landscape.
Reach out to us to find out how we can help you to make your patient interactions better.