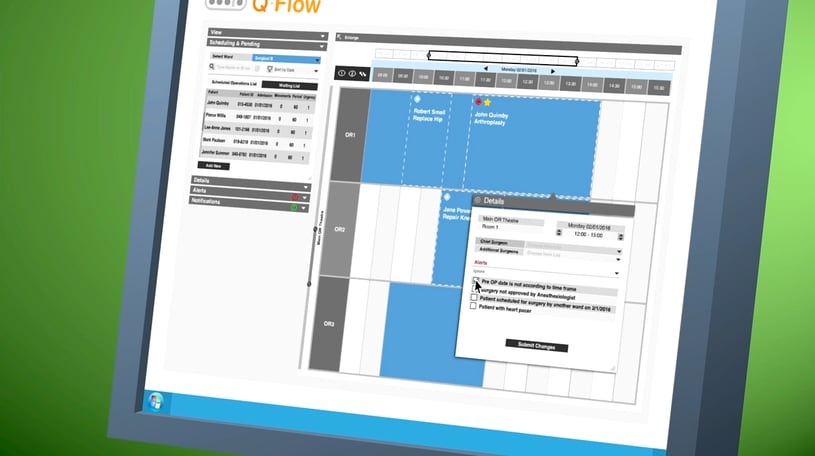 As a healthcare provider, your main objective is ensuring that patients are happy with the services you offer them.
This involves making sure they are comfortable and confident with how you operate.
However, it can be a challenge if all of your processes are not streamlined and automated effectively.
Healthcare professionals, doctors, nurses and staff already have a lot to do with their everyday individual tasks, like consults, surgeries, check-ups and so on. Unorganised systems result in burdening them with more work and administrative tasks that your team have to manage, which hinders their productivity and can have a flow-on effect on patients.
To solve this, the goal is to make surgery scheduling and management easier.
But what if there was a solution that could help your staff perform tasks more efficiently while improving the overall patient journey you provide?
Read on to find out more about how we can help you enhance your healthcare services.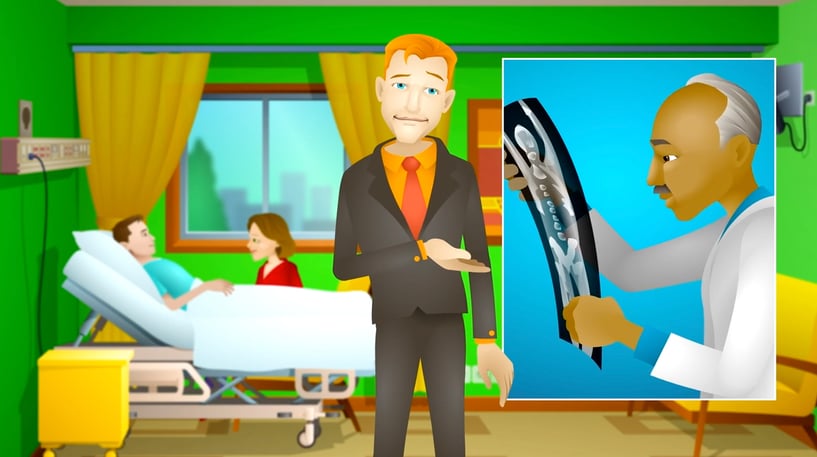 One software solution to streamline everything
Surgery is a serious procedure. However, by establishing a smooth and seamless process, you can help both your team and your patients feel more at ease.
Q-Flow is our application solution which streamlines all operating room scheduling processes, patient and staff notifications, and overall procedure management to ensure a flawless journey from the prep room to the recovery room.
Q-Flow also manages OR (Operation Room) capacity and resource allocation to ultimately optimise patient flow and SLA, reducing idle times and operational costs.
By supporting healthcare providers, clinics and hospitals, Q-Flow takes complex patient-centric-care delivery processes and streamlines them to enhance patient experience and healthcare provider performance.
How does Q-Flow work to your advantage?
You can improve your healthcare organisation's performance by utilising Q-Flow to optimise and streamline your surgeries workflow. Q-Flow is designed to coordinate everything reliably - allowing your team to focus on what they do best.
Here are some of the benefits of integrating Q-Flow into your organisation:
Smoother flow of operations – Q-Flow streamlines the scheduling and notifying of all required personnel for surgeries. Through this, the sharing of information becomes seamless, allowing your clinic or hospital to optimise patient care.
Efficiency of staff – With everyone kept in the loop, medical assistants, orderlies and sanitation staff are able to accomplish their tasks more efficiently. Q-Flow notifies them when it's time to take the patient to the Operating Room and when the Operating Room is ready to be cleaned and prepped for the next patient.
Assurance for patients and family – Q-Flow sends notifications to the patients' mobile phones regarding their scheduled appointment. It also updates and notifies their family when the patient is ready to be visited in the recovery room.
Refine workload and reduce errors – With a system where you can automatically schedule an appointment, input information and assign the essential personnel, additional work and human error can be eliminated.
Operations running like clockwork – The patient is ready, the doctor is ready and the OR is ready – Q-Flow helps you make things happen and make them happen well. When processes are streamlined, you are providing a better experience, not only for patients but for your staff as well.
Watch our video on how Q-Flow works to optimise your operating room scheduling and real-time orchestration:
We're dedicated to helping you succeed
NEXA Q-Flow is amongst our many solutions we have developed to support healthcare providers and hospital organisations like yours.
With our passion for enhancing the customer journey, we are able to create and deliver innovative tech solutions that streamline your business operations and provide the best service to your clients.
To learn more about NEXA's solutions for the Healthcare Industry, visit our website at http://nexa.com.au/industry/healthcare/
NEXA is driven to help you optimise patient throughput and experience. Feel free to speak with us today to discuss your options and desired outcomes.