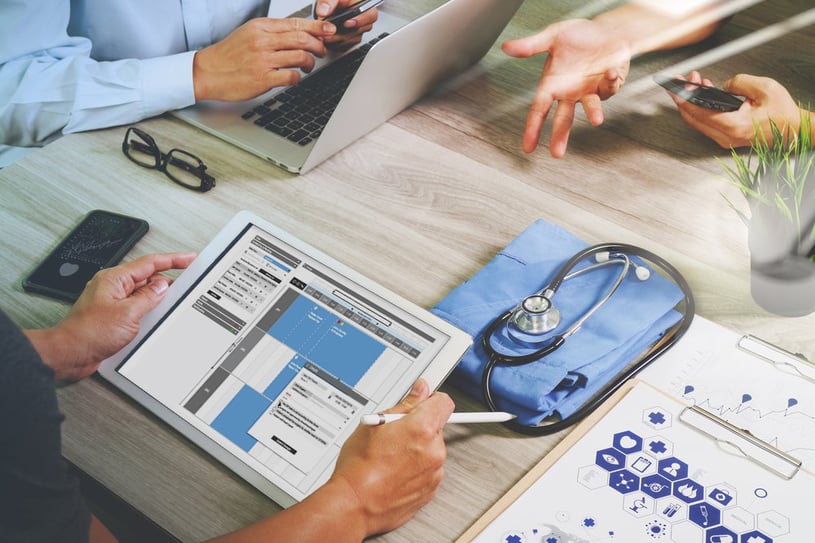 Effective hospital scheduling is one of the most important elements in every healthcare facility.
When done effectively, it can result in:
satisfied patients
better health outcomes
increased revenue and
a more streamlined outpatient service
Medical staff are also reliant on effective hospital scheduling. This ensures there is enough time for both new and follow-up patients, which in turn maximises and streamlines the number of patients that can be seen.
However, there will always be patients who are running a few minutes behind, patients who require emergency medical attention or those who fail to show up to their appointments, all of which may leave the entire day's schedule running behind.
Herein lies the challenge.
However, it's worth solving as achieving an efficient healthcare scheduling approach plays a critical role in optimising resources and improving patient flow, which can then provide the prompt administration of medical treatment and optimal efficiencies in a healthcare facility.
Let's explore possible Hospital Scheduling solutions.
What is a hospital scheduling system?
A hospital scheduling system is a type of software used by clinicians, nurses, doctors, allied health practitioners and medical administrators to manage their appointment calendars, book outpatient appointments, schedule surgical procedures and manage other complex operations – all of which require careful coordination between the timetables of multiple staff and resources.
Having an effective hospital scheduling system in place can help decrease your patients' waiting time, enable easy access to medical services and positively impact the quality of healthcare operations.
Therefore, enhancing the planning and scheduling procedures of your medical facility will play a vital role in the improvement of the hospital's service quality that's delivered to your patients.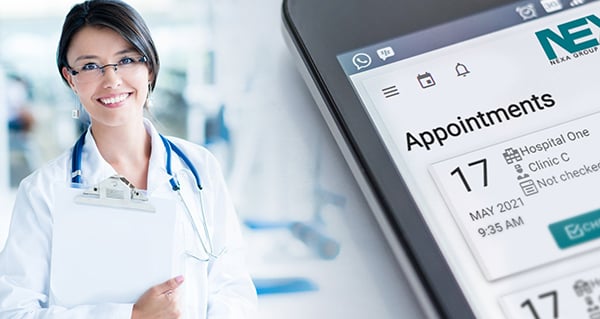 How to effectively utilise a hospital scheduling system
Efficient scheduling plays a significant role in your healthcare team's delivery of care and efficiencies, along with your ability to keep wait times to a minimum so that patient satisfaction levels remain high.
Here are 4 ways to make hospital scheduling work:
1. Send automated appointment reminders.
Automated outpatient appointment reminders reduce no-shows, increase appointment confirmations and ultimately increase the number of patient visits through better time-utilisation.
No-shows can be costly and inconvenient especially when you are a particularly busy facility and have an overwhelming number of patients waiting.
2. Implement a patient waiting list to fill no-shows or cancellations.
Patient no-shows and cancellations are inevitable. But you can potentially reduce their negative impact by creating a reserve waiting list of patients who might want to get in earlier than their scheduled appointments to fill any last-minute available slots.
You can send text messages to your patient waitlist to promptly notify them of available time slots and allow them to quickly confirm whether they wish to take the appointment.
3. Collect data to spot trends and opportunities.
Data analytics can help you point out the potential root causes of your scheduling and patient-flow issues. This can help discover gaps that cause workflow problems in your current approach.
Using scheduling software with robust reporting features provides a clearer perspective of what's working and what isn't in your current scheduling processes.
4. Have a comprehensive appointment booking system.
This allows you to book everything that is required for each outpatient appointment or procedure as well as all associated procedures needed by each of your patients.
For instance, when scheduling an operation, the appointment should include the preoperative area complete with bed and medical staff, the operating room complete with required staff and equipment and a recovery room for post-operation.
While some resources cannot be allocated in advance, a smart scheduling system will ensure a certain degree of freedom that provides real-time flexibility, while still guaranteeing the overall required capacity of your facility.
These kinds of incremental improvements to your internal efficiencies and hospital scheduling systems will ensure your facility remains highly productive and continues to deliver the best experience for your patients.
This is where NEXA can help.
NEXA's healthcare scheduling solutions provide an ideal blend of scheduling, patient flow, workflow and resource management that enables optimal planning and execution.
Our software platforms provide an intuitive and efficient user interface for scheduling complicated procedures while maximising resource utilisation. NEXA's healthcare real-time management tools are a proven, sophisticated and practical solution that works for you.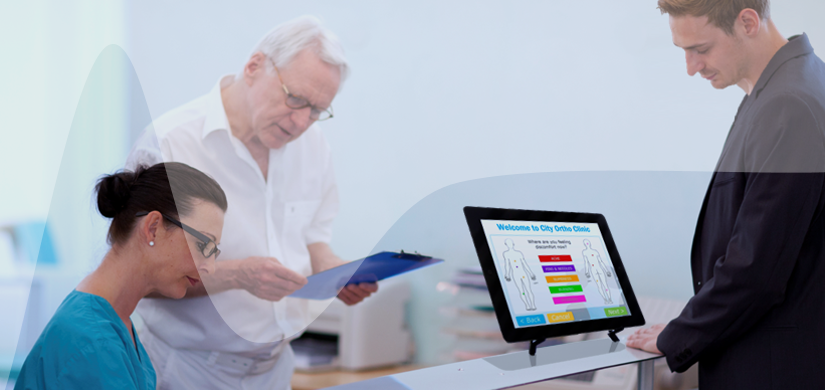 Improve your patient experience with NEXA's scheduling solution.
At NEXA, we understand that implementing a comprehensive and smart hospital scheduling system allows you to provide the best service and improve your overall patient experience.
NEXA is an Australian company that delivers innovative digital solutions to empower both our clients and their employees by taking advantage of digital technology and data. With NEXA, you can support and enable your team, deliver excellent service levels and thrive in today's evolving landscape.
Do you want to experience the benefits that come with integrating NEXA's customer journey solutions into your business?
Talk to us today to find out how you can make your patient interactions matter.