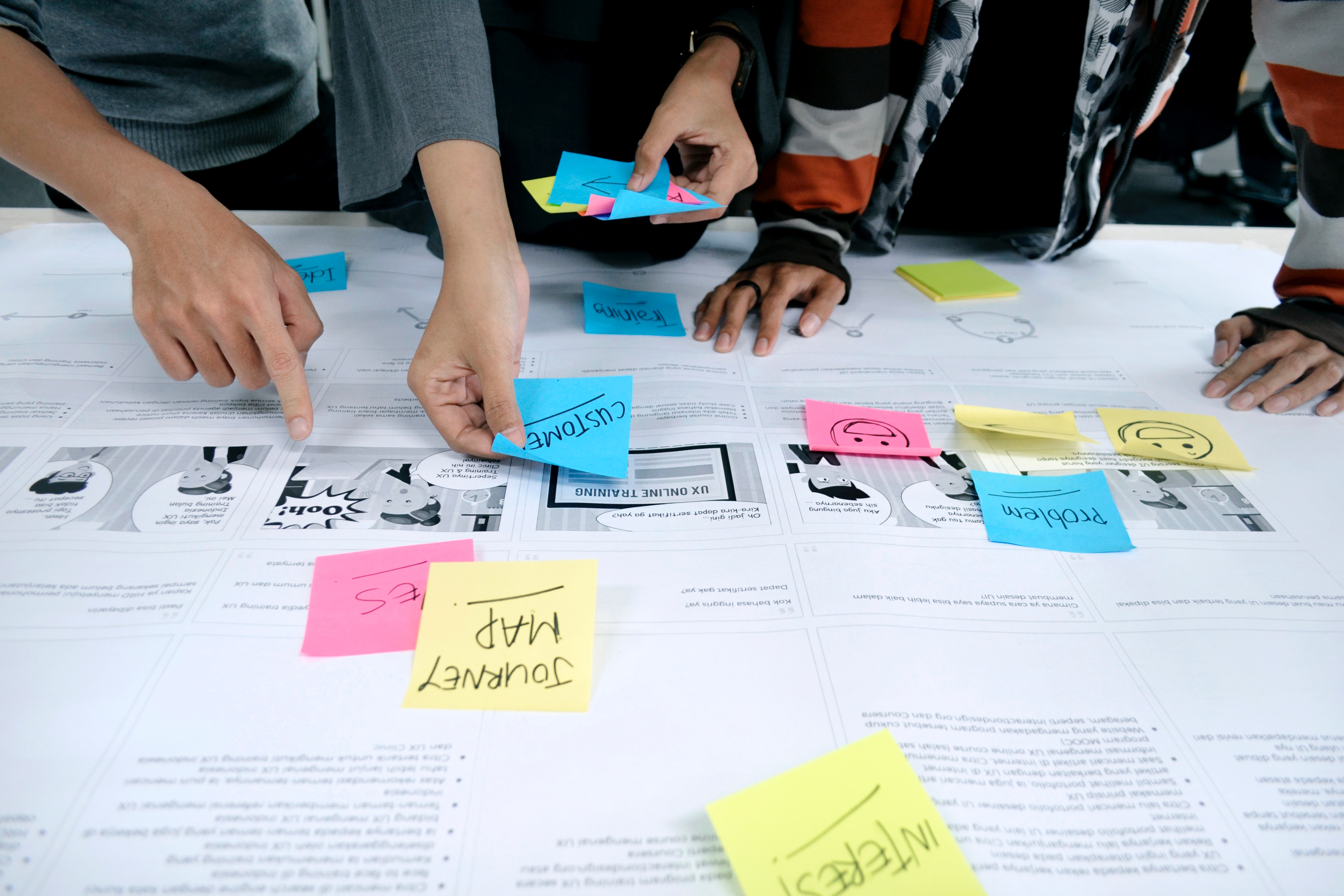 At NEXA, we believe that every customer interaction matters.
That's why we've built a suite of products, services and solutions designed to help you provide a great experience for your customers every single time.
Not only does an optimised customer experience help to keep your clients satisfied and returning to your business, but it also works to grow and establish your organisation as a leader in your field.
How do we make this happen? Through great "Service Design".
Service Design is the consultative approach to every solution that we offer and the key to improving your organisation's efficiencies and performance over time.
What is Service Design?
Service Design is both a creative and practical way to assess, improve and innovate your existing services, as well as help you design new ones.
Through various design principles, tools and processes, Service Design enables your organisation to deliver customer-centric services that lead to overall business success, based on an empathetic understanding of all user requirements, including staff, team members, management and customers.
There are five core principles of Service Design. These are:
User-centricity
Co-creation
Iterative process
Visual communication
Holistic services
By adopting these key foundational concepts, you can use effective Service Design to successfully implement positive change in your business and create a great user experience for all stakeholders.
The importance of Service Design for your organisation
In our modern society, we are seeing the emergence of tech-savvy customers with rapidly changing expectations, and they now have the option to easily switch between competing organisations that provide similar services whenever they please.
This has created an increased demand for exceptional customer experiences.
Service Design enables you to meet the needs of your users every time, provide a great customer experience and remain relevant in an ever-evolving world.
Failure to place your customers at the centre of your service blueprint and address their needs can result in a loss of customers and irreparable damage to your organisation's reputation.
Customers today expect more – and your services need to be able to reflect that.
That's where Service Design can help.
5 facts about Service Design
Service Design helps your business improve sales and increase your customer base by understanding your customers' needs, demands and expectations, and creating solutions that align with them.
A growing number of studies are now showing that businesses employing Service Design principles are outperforming those that don't.
Effective Service Design blueprints improve efficiencies by helping your business to locate problematic areas and potential failure points and rectify them before they become an issue.
Customers are willing to pay more for a superior experience, allowing your business to increase its margins across the board.
Service Design helps your business strengthen your brand and identity.
Do you want to learn more about how Service Design can benefit your organisation?
Download our free eBook, The Ultimate Guide To Service Design.
In this Service Design eBook, you'll discover:
How to apply the 5 principles of Service Design to your organisation
The 4-step process to improving your Service Design
How to overcome the 6 barriers to Service Design
The 10 things every service-based organisation needs to do to improve their customer experience
4 ideas to improve Service Design in Healthcare
How Service Design blueprints can help to improve your patients' journey
The power of design thinking and how it relates to Service Design
2 case studies of Service Design in action
and more.

Download our FREE Service Design eBook to learn how to improve performance and create a better customer experience in your organisation today.