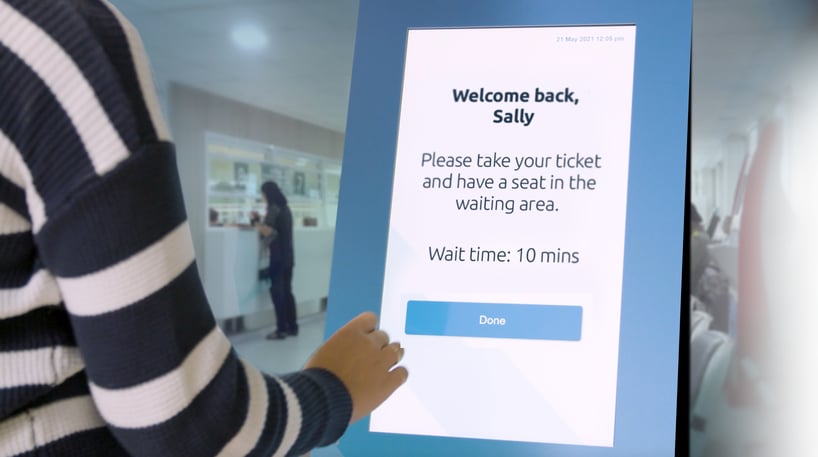 While many organisations long to go back to pre-COVID times, the world is moving on and so is digital technology, especially in the healthcare industry.
Many healthcare providers and facilities are now fully embracing virtual and digital medical services that are paving the way to a new future of patient engagement.
This includes catering to fast-changing patient expectations, technological advancements and an ageing population – the very factors contributing to such a rapid transformation within the healthcare industry.
As part of this transformation, the patient experience is expected to evolve.
So, in this article, we'll discuss what the patient experience is and the emerging patient experience trends you can expect to see in healthcare going forward.
What is patient experience?
The patient experience is defined as the range of interactions that people have with the healthcare system, including the overall approach to care from doctors, nurses, and staff in hospitals and healthcare facilities. As an integral component of healthcare quality, patient experience also includes how people seek and receive care, such as booking appointments, access to information, the waiting room experience, follow-ups, reminders and consistent communications.
Understanding the patient experience process is a key step in moving toward improving patient-centred care. By assessing the various aspects of the patient experience, healthcare organisations are able to determine how well patients are receiving care as well as how respectful and responsive their service is around their preferences and needs.
In the end, evaluating the patient experience is essential to providing a complete picture of healthcare quality, effectiveness and safety.
4 emerging patient experience trends of tomorrow
Patient needs have significantly changed – and people are expected to demand even more from healthcare providers in the next few years than ever before.
To help you remain one step ahead of your patient needs, here are 4 key patient experience trends your healthcare facility will need to respond to in order to thrive in the post-COVID world:
1. Personalisation is now a priority
As healthcare moves into the digital space, patients expect a personalised service at every step. For example, when they make an appointment, people are expecting that their personal details are retained so they don't have to explain their conditions or needs every time they book or call in the future.
Personalisation can help to create a familiar experience despite any decreases in face-to-face interactions between healthcare providers and patients. Your staff members can also spend more time engaging with patients personally as digital services automate and streamline the cumbersome admin processes.
2. The utilisation of predictive analytics
Predictive analytics enable healthcare facilities to improve the planning process, streamline service delivery and create more efficient operations — all of which contribute to a better patient experience. As a result, optimising the use of data should be a top objective for any healthcare organisation's future strategy.
Here are some examples of where predictive analytics could be used to improve the patient experience:
Analysing data to identify patients who are more likely to miss appointments and then offering them support by sending automated reminders.
Assessing someone's medical records in detail to make sure they are provided with a seamless experience and the right level of medical care.
Leveraging data to improve health outcomes with predictive modelling focused on how, when and where care should be provided for different types of patients.
3. Telehealth will be more prominent
Telehealth became an important aspect of healthcare during the height of the COVID-19 pandemic as it enabled professionals to still provide healthcare services without physical interaction. Today, patient demand for telehealth options continues to increase, so it's vital to improve the telehealth experience so it's as seamless as possible for patients.
This can be done through integrated communications, providing real-time updates and reminders, and ensuring that patients can access this service and their information easily in one place.
4. Proactive patient care
Healthcare doesn't start the moment a patient walks into a clinic or end the second they leave an appointment. Your patients expect to have digital resources available to them while preparing for an appointment and long after their visit.
This proactive patient care can be achieved by sending patients digital resources and collateral at key points during their medical journey to keep them informed and walk them through the options available to them. Automated reminders through a virtual queuing system can also help you provide proactive care that gives your patients more control to rearrange or cancel appointments with just a few taps of their smartphone.
How to set a better standard for the patient experience with NEXA
Improving your patients' experience is essential today, tomorrow and into the future.
To eliminate queues, reduce wait times and provide the best patient experience, you must improve your Queue Management System (QMS) with innovative and patient-centric solutions.
At NEXA, we offer a wide range of QMS products and service design consultation services to empower your team, reduce manual processes and enable patients to have more control.
From appointment scheduling to receiving customer feedback, we offer next-gen solutions that you can use to set a new standard for healthcare and be at the forefront of your industry, including:
Manage patient expectations and preparedness by staying in touch throughout the whole healthcare journey.
NEXA Voice allows patients to provide valuable feedback regarding your services and captures real-time data to help you improve your processes.
So, are you ready to improve your patient experience?
At NEXA, we understand the pressure that your healthcare facility is under to provide the best possible service and care for every patient, every single day.
That's why we're here to help with our full suite of healthcare solutions.
NEXA is an Australian company that delivers innovative digital solutions to empower both our clients and their employees by taking advantage of digital technology. With NEXA, you can support and enable your team, deliver excellent service levels and thrive in today's evolving landscape.
Do you want to experience the benefits that come with integrating NEXA's patient journey solutions into your healthcare facility?
Talk to us today to find out how you can make your patient interactions matter.