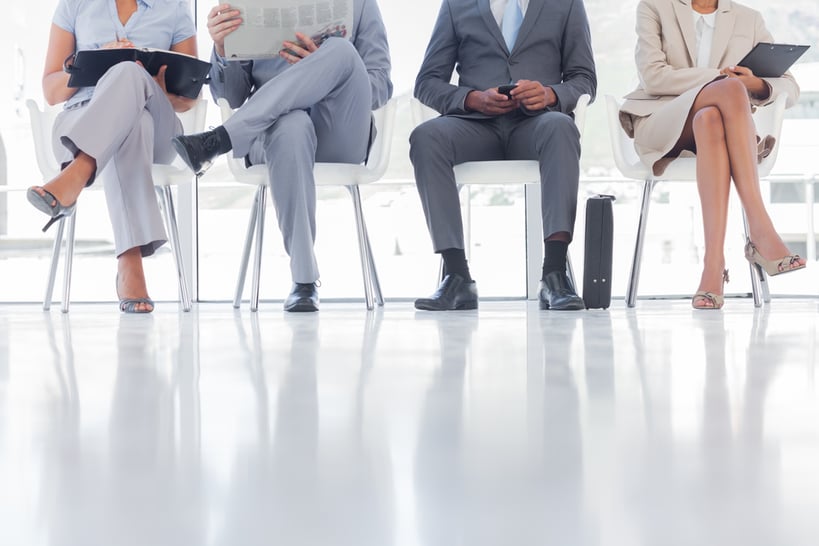 Queueing is a part of business, whether we like it or not.
It always has been. In fact, a long line of customers snaking out the front door of your business used to be considered a sign of bustling success. While this extremely business-centric viewpoint has faded over the years, some business owners unfortunately still see it this way or aren't sure how to change it for the better.
However, in the age of digital technology, time-poor lives and social distancing, customers are now quite averse to queueing for long periods of time, and businesses need to adapt to stay relevant.
It's normal for your service-based business to experience peaks and waves at certain times of the day, such as lunchtime and post-5pm, and you may have your own techniques for managing the resulting queues. However, if you'd like to eliminate these queues altogether, we've put together a list of tips to help you.
Here are a few suggestions to reduce standing queues and make the customer experience more streamlined.
Why should you eliminate queues in your business?
Organisations such as supermarkets and fast-food restaurants that provide quick and simple services use queues to create a sense of order amongst customers and increase the efficiency of their operations. Think about the deli counter, where you wander over, take a ticket and wait for your turn – this works well for simple transactions where the wait isn't too long.
Other more complex service-based businesses, however, typically gain no benefit from making their customers physically stand in line, other than to make progress through appointment after appointment. Customers view standing and waiting in this kind of queue as a tedious and uncomfortable chore, taking up valuable time in their day. This only leads to frustration and a poor experience for your customers, which can harm your business' reputation.
Removing the need to physically queue will not only help to keep your customers happy, but will also allow your business to stand out amongst the competition and build a more positive business image.
So, how do you eliminate physical queues?
Queueing is the least favourite part of your customer experience. Therefore, it's worth determining whether queueing is even necessary for your business in the first place.
If your services typically come with a wait time, such as a medical clinic, education facility or government support service, you owe it to your customers to provide them with the option to either sit and wait, or go out and come back when it's their turn in line.
This can be made possible using modern queue management technology and the following techniques:
Use kiosks and mobile check-in solutions
Installing a simple kiosk or using a mobile app check-in system allows customers to interact as they enter your business. This is a great way to eliminate standing queues and streamline the customer experience. People simply walk in and choose the type of appointment they're after, and then are notified about the estimated wait times upfront. They then can sit comfortably and wait for the number to be called while staff are provided with relevant customer details so they're prepared.
Allow remote queueing with mobile alerts
A queue management app goes beyond just a check-in. It allows customers to register their attendance and then queue remotely, so they can spend their precious time doing other tasks while they wait remotely in line.
By keeping them up to date about their remaining wait time via an ongoing alert system, customers can run other errands or grab a bite to eat, safe in the knowledge they'll be notified when it's almost their turn to be seen. This way, they can head back for their turn when the time comes.
Swap standing queues for appointments
In a modern service-based business, there is no need to force your customers to stand in line while they wait to be served at all. With a digital booking system, you can allow each customer to book their own appointment time slot online before even walking through your door. This way, they know when to show up to minimise any unnecessary waiting altogether.
How are you going to eliminate the physical standing queue in your business?
As we've mentioned, unless you can provide fast service in less than five minutes every time, there is absolutely no reason to make your customers physically stand in line.
Now, with modern technology, you don't have to – and they'll thank you for it.
Do you need help with eliminating queues in your organisation?
At NEXA, we can help you to eliminate physical queues in your business and dramatically improve your customer experience with our effective Queue Management Solutions.
NEXA is an Australian company that delivers innovative solutions through our software, tailored for your business needs. With NEXA, you can support and enable your team, deliver excellent service levels and thrive in today's evolving landscape.
Reach out to us to find out how we can help you to make your customer interactions matter.