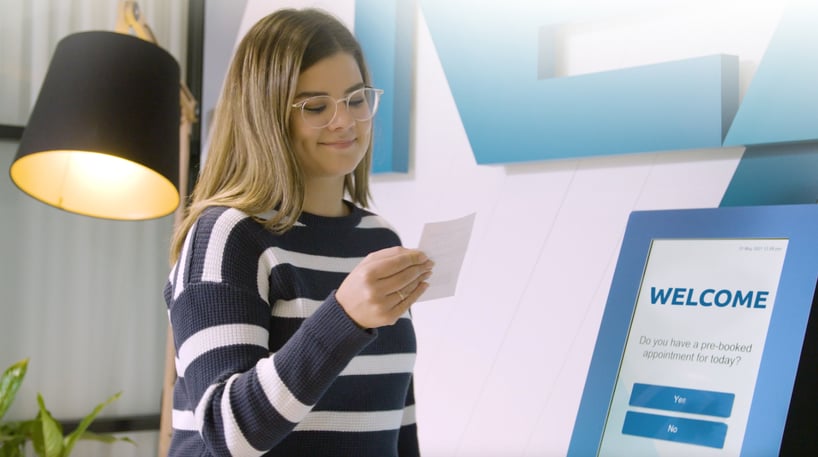 In any service-based business, part of providing a positive customer experience involves making each person that walks through your door feel as if they are being well taken care of.
When it comes to welcoming your customers today, businesses typically default to two options. You can either hire a staff member to stand at the door and help people with their requests as they come through, or you can install a self-service kiosk that provides your customers with various options to best meet their needs.
Each of these options has its own benefits for you and your customers, and neither is "better" than the other. Rather, the best solution for you largely comes down to the needs of your customers, as well as the type of service you are providing.
In fact, in some cases, having both options available may be the best decision for your business.
Let's break down the benefits of each solution to help you make the right choice for your organisation.
1. Concierge staff provide a human touch for your customers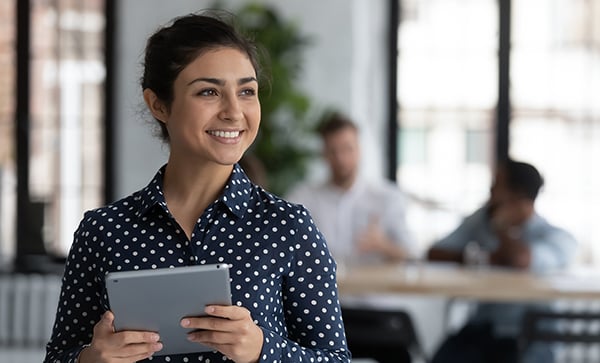 Employing one or more dedicated staff members to greet each customer and assist them with their needs as they walk through your door is a great way to add a personalised element to your customer experience.
With a solution such as NEXA eConcierge, your staff have access to an interactive digital dashboard in the palm of their hand via a tablet, allowing them to easily assign customers to queues, manage wait times, reroute customers and more, all while updating in your Q-Flow system in real-time for the benefit of your customer service staff.
Of course, by hiring a new staff member to greet your customers, you incur additional costs to your business, and you need to ensure that they are adequately trained to make a great impression and provide a satisfying experience. This investment is worth it, however, if your customers respond positively to the personalised service.
2. A self-service kiosk provides both convenience and efficiency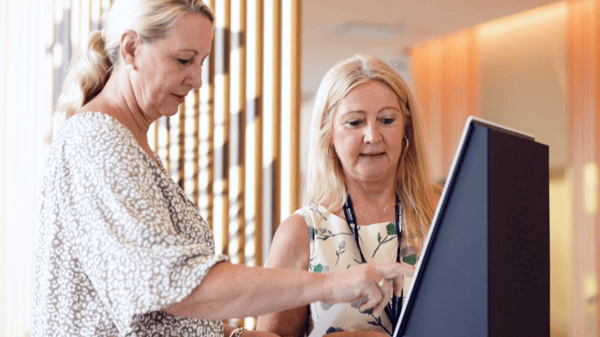 Installing a self-service kiosk at the entrance to your business can provide your customers with the convenience of being able to simply select from a list of options based on the services they require. Once they've made their choice, they'll receive a printed ticket detailing their place in the queue, and this will automatically update in your integrated Q-Flow system for your team to see.
Kiosks help your business with effective queue management by organising queues, reducing wait times and streamlining your customer service. They also help to reduce operating costs in your organisation.
However, while many customers often see a kiosk as a much more convenient option, others may miss the personal touch that they receive when speaking with a staff member at the door, especially if their needs are more complicated than what the kiosk can handle.
Utilising both solutions can greatly benefit your customer experience
Depending on the needs of your business and your customers, installing a combination of both solutions within your service centre may be the best approach for you.
Consider for a moment that you employ a new staff member to greet customers as they walk through the door. For those with simple requests, your concierge can point them to the nearest available kiosk that can help them book an appointment, fill out a form, or secure their place in the queue.
However, when a customer comes in with a more complicated request, your staff member is there and ready to provide a more personalised experience that best meets their needs.
With this combination, you can provide all the benefits of both options to your customers. You can provide a human element for the customers that prefer a face-to-face connection, while also offering the convenience of a kiosk to those that know precisely what they need and don't need any personal assistance.
Ultimately, this decision will come down to what your customers prefer. Human interaction? Or self-service kiosks?
So, how can you decide which is best for you?
This is where NEXA can help
With our years of experience and expertise, we can help your service-based business to find the customer experience solution that will best suit your needs, based on your industry, your people, your customers and the type of service that you provide. In doing so, we can ensure that you can provide a positive customer experience every time.
Get the right customer experience solution for your business needs
At NEXA, we understand that finding the best way to greet your customers will drastically improve your customer experience.
NEXA is an Australian company that delivers innovative digital communications solutions to empower both our clients and their employees by taking advantage of digital technology. With NEXA, you can support and enable your team, deliver excellent service levels and thrive in today's evolving landscape.
Do you want to experience the benefits that come with integrating NEXA's customer experience solutions into your business?
Talk to us today to find out how we can make your customer interactions matter.