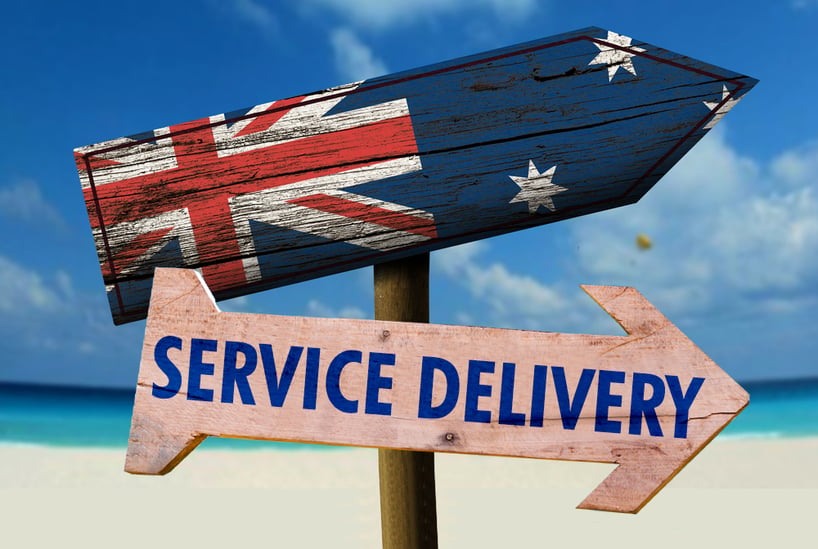 After nearly two years locked away, Australia has reopened our international borders to the world once more.
While this is great news for so many individuals, families and businesses that rely on international travel, it's expected that our country's population will surge considerably with the influx of foreign students, tourists, skilled migrants and ex-pats returning home over the course of the next few months – and with it, the demand for services.
This means that if you're a service provider within the education, healthcare, retail, tourism or government sector, you need to ensure that you are prepared to handle the added strain that this will inevitably place on your service delivery systems.
Fortunately, NEXA has a variety of solutions to help you meet the growing service demand so you can continue to provide a high level of customer service.
The true impact of reopening Australia's borders
With the onset of the COVID-19 pandemic, most service-based businesses in Australia, although increasingly busy, have been limited to dealing only with the domestic population since March 2020.
Now, with the number of people requiring these services set to increase once more, this poses quite a challenge for many service providers who have already been inundated with increased patients for the better part of the last two years.
Organisations in the following sectors are especially likely to experience this:
Qantas estimates that they brought more than 14,000 passengers into Australia in the first week following the borders reopening on February 21, 2022.
Less than two months later, Sydney Airport predicted that on April 14, they would see more than 82,000 people pass through their terminal in just one day – the highest figure since March 6, 2020.
With this increase in arrivals, queues have not only been longer in airport terminals but the added pressure has also been passed onto retail, tourism and commercial settings too. This means heavier workloads for already exhausted staff, leading to potential delays in service delivery and a negative customer experience.
While some international students were permitted to enter Australia back in December 2021, many more are expected to return now that travel restrictions have been lifted altogether.
This means extra pressure on administration staff at schools and universities around the country as they manage hundreds of additional applications and enrolments.
Other areas such as on-campus student centres will also have to find more efficient ways of handling the influx of students, with resource management and proper communication the main priorities to help minimise queues during peak times.
It is not unknown that the COVID-19 pandemic has led to unprecedented strains on the healthcare system. The increase in population is now likely to lead to a further increase in the number of people seeking healthcare services around the country. Hospitals and medical clinics will need to find a way to manage the additional strain on their system, and those without an advanced appointment solution will be prone to no-shows, congested waiting areas and frustrating miscommunication between staff and patients.
This will also make it harder to remain prepared for walk-ins and emergency patients.
Like healthcare, the reopening of borders will now mean a considerable increase in the number of people accessing government services. Many will be looking to renew passports or licenses, while some will need assistance completing and submitting documents necessary for their leaving or entering the country.
It's important for government services to work towards simplifying their multi-step procedures and streamlining their customer journeys to help maximise their resources and assist more people.
This goes to show just how important it now is to improve your internal efficiencies to ensure your team can remain productive and continue to deliver the best experience for your customers.
This is where NEXA can help.
We offer innovative customer service, service design and queuing solutions to support your employees in providing an excellent customer experience, while helping your business adapt to the latest changes in the Australian landscape and scale with your growing customer base.
NEXA's service design leads to better service delivery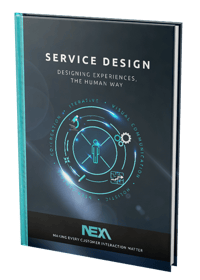 At NEXA, we believe in the power of service design.
That's why, together with your team, our experts take a consultative approach to assess your current processes and identify opportunities for improvement. We work closely with you to optimise your organisation's operations and redesign your services to ensure that both your customer and employee experiences are taken to the next level.
If you'd like to learn more about service design and how it can improve your company's overall performance, download our FREE Service Design eBook.
NEXA's queue management tools for a more efficient customer flow
NEXA can also help enhance your customer flow through queue management solutions, allowing you to effectively scale and respond to the influx of people that require your services.
Regardless of industry, we offer the following products that enable you to eliminate queues, reduce wait times and improve your staff productivity:
NEXA OASIS
Create a great experience right from the beginning of your customer's journey. With NEXA OASIS, your customers can book appointments online or via their mobiles and receive instant notifications about their appointment status.


NEXA Connect
Manage customer expectations and preparedness by staying in touch throughout the process.



NEXA eConcierge


With NEXA eConcierge, your staff will have both direct and mobile access to the queue management system. Through an interactive digital dashboard, your staff will be able to assign customers to queues, manage wait times, leave notes and reroute customers - all of which will update your system in real-time for the benefit of your whole team.



NEXA Alert


NEXA Alert works by sending pop-up notifications to your employees' computers, alerting them when clients are ready for their service. It gives your staff the confidence to focus on their current tasks at hand while remaining prepared to assist incoming clients.



NEXA Mobile Q


Customers can manage the entire service process on their own via the Mobile Q application – from booking an appointment to providing feedback.


NEXA Voice
NEXA Voice allows customers to provide feedback regarding your services and captures real-time data to help you improve your processes and customer journey.
At NEXA, we enable your business to thrive amidst the changing Australian landscape
If you're looking to prepare your service-based business for the increase in service demand or you want to improve your overall customer experience, NEXA is here to help.
NEXA is an Australian company that delivers innovative solutions that streamline the customer journey. We offer tailored software that empowers you to improve your service delivery by taking advantage of digital technology.
Reach out to us today to find out how we can help you to make your customer interactions matter.