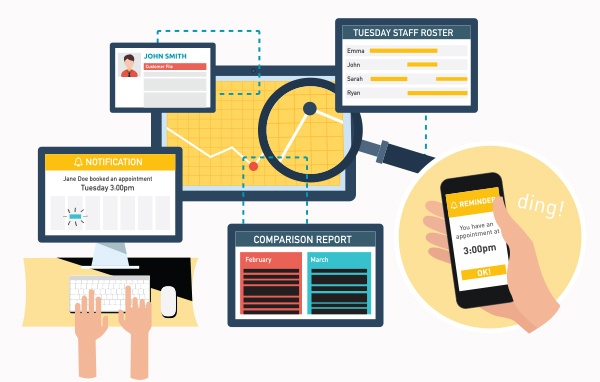 Nobody likes waiting in queues.
Even in situations where customers are allowed to just sign in and sit down, waiting can make even a few minutes seem like hours.
The simple act of lining up feels tedious. Whether you're in healthcare, retail or hospitality (such as a restaurant), wait times can really ruin the experience of customers and negatively affect their overall satisfaction – not to mention how they feel about your business.
So, are your customers frequently confronted by queues the moment they enter your doors? Then, what you need is a queue management solution! And no - we don't mean the one where they manually "take a number".
There are advanced options like NEXA's Mobile Q, which can help you facilitate virtual queues at your customers' and staff's convenience.
Here's how an advanced queue management solution can improve your customer experience levels.
How does a queue management solution improve customer experience?
One of the most notable innovations of modern queue management technology is the ability to connect with customers using their mobile phones.
Why? Because people have them with them at all times.
Modern queue management solutions like NEXA's Mobile Q offer virtual queueing capabilities that are a great alternative to tickets, sign-in sheets or those little vibrating coasters used to summon table parties in busy restaurants. By allowing customers to queue using their own phone, they can choose to use their time more productively, making service delivery more seamless and convenient.
Here's how an advanced queue management solution like NEXA's product suite enhances customer experience:
It updates customers on their position in the queue
In situations where your customers sit together in a room or wander around the store waiting for their names to be called, it can be difficult for a single customer to know just how many others are ahead or behind them in the queue. After a certain amount of time waiting, it's easy to assume that everyone is ahead of them or even that people who arrived later are being allowed to go first.
Fortunately, a queue management solution not only tells customers where they are on the list, but it also gives peace of mind that their name does - in fact - continue to move toward the front of the line.
It removes the uncertainty of infinite wait times
The other misconception that tends to form in the customer's mind as they queue is that the wait time will stretch on forever. Even relatively short waits by your venue's standards can seem like an infinite amount of time to a client who has no idea when they will be called.
With a mobile queue management solution, however, customers can be informed of their estimated waiting time which will set expectations and ease frustrations.
It allows customers to know when they can leave and come back
One truly amazing thing about a digital queue management solution is that it gives customers flexibility when waiting. This means they can use their wait time to head out and grab a coffee, have lunch, run errands or go shopping – all while their phones are holding their positions in line. The accurate queue placement and time estimates of a queue management solution reduce idle irritation among customers, especially on a busy day.
It complies with COVID-19 requirements
A queue management solution like NEXA Mobile Q offers virtual queueing that reduces congestion by effectively managing the flow of people. The virtual queuing system also helps your business comply with COVID-19 safety and physical distancing measures. Now, you can protect your staff and customers, while remaining compliant.
It gives customers the means to reschedule quickly if necessary
Customers will sometimes realise they need to reschedule after checking in. If an emergency comes up and they have to run, a queue management solution allows them to check back out and reschedule with a few convenient taps.
If your wait time is too long for their schedule, customers can be notified early on, allowing them to reschedule and move on instead of waiting around, getting more and more worried until they finally have to run.
Queue management is the practise of reducing both perceived and actual wait times for every customer, client and patient. It's the goal of every business, healthcare organisation and government department today, because people are busy and impatient. They expect service to be punctual and efficient.
If you're having challenges due to long wait times and agitated customers, the simple integration of a queue management solution into your operations can transform the wait experience - making the entire process more convenient for customers and your staff.
The ultimate solution: NEXA's queue management suite
After reading this, does your organisation need queue management technology?
At NEXA, we're focused on delivering innovative solutions that streamline the customer journey and improve internal efficiencies. These include:
NEXA OASIS

- an online appointment booking solution designed to improve the customer experience and team efficiency.

NEXA Mobile Q

– a mobile app that provides an excellent customer experience using virtual queue management.

NEXA eConcierge

- the portable queue management application that humanises the customer experience on-site.
Contact us today and we can discuss your business' requirements. We're here to help you streamline your processes and minimise customer queues for good.