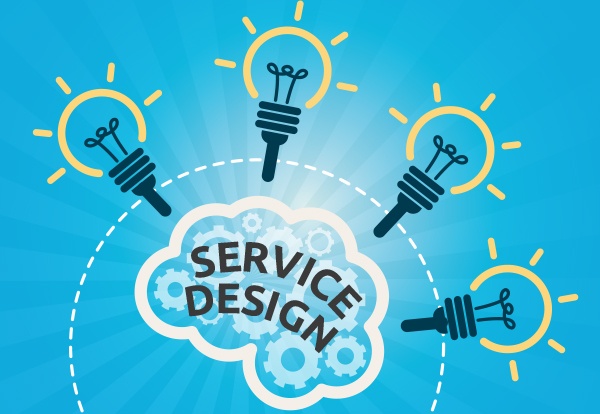 With the demand for healthcare increasing in Australia, innovation, efficiencies and cost-savings are always on the forefront of provider's minds. But how do you provide those, while at the same time delivering the same (or better) service for your patients? We searched far and wide and discovered 4 powerful service design innovations that were improving the experiences of patients and providers alike. Here they are so you can implement them ASAP:
1. Use stories to help everyone refocus
As healthcare providers, it's easy to get caught up in the day-to-day delivery of care. But by taking a step back from this and using storytelling to understand service design, providers can unlock creativity and see things from other's perspectives.
An example of where storytelling might be used is by creating a service delivery exhibition and using stories to communicate different people's needs, for example, adding patient, management and provider's perspectives into the mix. This illustrative process can help each stakeholder see and feel what everyone needs and ensure that a solution that considers everyone can be co-created.
2. Empower your patients to be more than passive consumers
Many healthcare providers see their patients as simply recipients of care. However, this view might be holding back many important innovations in service design.
This was demonstrated recently in a study that aimed to improve the pre-natal patient experience. By utilising technology, such as online communities and in-home monitoring, pregnant women became more active in their own care. This lead to a much better experience for them, as well as a drastic reduction in the number of average appointments required – average appointments fell from 12-14 to just 3-4 per person.
Never underestimate the power of your patients to be active in their own healthcare monitoring – and at the same time, create efficiencies for your service design.
3. When it comes to design – immerse yourself and your stakeholders in the process
Service design in healthcare has becoming increasingly important, but it can only succeed if designers become fully immersed in the process themselves and then show – not just tell – their stakeholders about their visions for the future.
The best way for service designers to become fully immersed in the service design process is to experience it themselves through participatory research, a trend that is increasingly on the rise. From here, it's important that they show – not just tell – important stakeholders about any innovations they recommend. A great example of this recently was the
Danish Design Centre, who used shipping containers to build future scenarios in healthcare, which they then transported to a construction site of a new hospital to influence decision makers.
4. Remember that design is so much bigger than the sum of interactions
For providers and patients, it's easy to see healthcare as one interaction after another. But what happens between interactions? Patient's lives! Healthcare, then, needs to be viewed in this broader context.
A leading example of how this should be used was demonstrated recently by the Oslo School of Design. Instead of seeing sexual health as a service provided only by clinics, they managed to weave the issue into potential patient's everyday lives by providing awareness and engagement in other places. This was specifically achieved by provided services when they were most needed – free contraception was made available in bars and clubs!
When it comes to service design, it's critical to think outside the box: involve your patients, tell stories, test your tech, show don't tell and think of the broader human context. All of these design considerations will help change design – and lives – for the better.