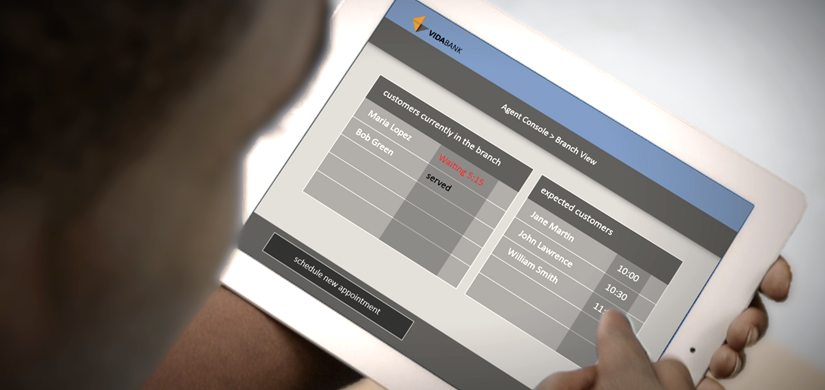 In today's fast moving consumer environment, companies trying to promote brand are turning to Digital Signage as a proven platform to "get their message across". The issue is, unless you are doing it right, your message just becomes 'wallpaper'
NEXA have defined the top five dos and don'ts in order to successfully market your company, products and/or services to your existing and potential customer base
Do:
Define the message that you want to promote. Stick to that message and ensure that it is included in all content that you deploy
Make the message as clear as possible. Think about walking down the street, how many adverts did you see? Can you remember any of them? Chances are, the one's you remember are concise and to the point
What about the store/branch environment. Make your screens and display areas stand out. Is it easy for your customers to see the messaging that you want to provide? Any display should be visible by all that enter your premises or even, outside your premises on the street.
Make content relevant to the customer visit. Linking your Digital Signage to other systems such as Queue Management or Appointment Booking can bring the advantage of live interaction between the two systems and specific content that is relevant to your customer.
Keep it fresh. You may have the best presentation in the world however, if the same content is played over and over and over again, it becomes wall-paper and your customers will become non responsive to it. Change your content on a regular basis. Change your playlist to play content at different times of day.
Don't:
Over complicate your message. People have a short retention span and cramming lots of content onto a screen just confuses. Your message will be lost
Don't just 'do' Digital Signage because your competitors have. You should have a clear strategy and the whole project team understand the reasons as to why you are doing this and what the ultimate goal will be.
Don't try and do too much on day one. Yes, you have a new Digital Signage solution but keep the implementation simple. Let your marketeers and designers fully appreciate the product before moving onto more detailed presentations.
Don't just broadcast. Select your target audience, match your presentations and messages to that audience and be selective over which stores/branches/office you want to broadcast the presentation to. Just pushing content for the sake of it will never get the results that you want and will just create workload for the marketeers and designers
Don't pay too much. This may seem an odd one to mention however, all products have a value and Digital Signage is no different. If you work out the costs of producing static material (posters etc.) and then the cost of transportation and the man power required to put these things up in the right location at the right time, I'm sure it's not cheap? WithDigital Signage, the balance between the actual value of the product and the perceived value of the product can be two different things entirely.
V-Flow Digital Signage from NEXA has been developed with all of these key points (and more) in mind.
V-Flow Digital Signage is the most advanced digital signage solution to date, introducing a complete 'cloud' approach and architecture taking advantage of the latest IT solutions and software platforms.
Most V-Flow Digital Signage users have been able to implement Digital Signage in their organisation without the need for high infrastructure expenditure and other unnecessary 'built-in' costs that are most often part of the Digital Signage industry landscape.
V-Flow Digital Signage allows you to deploy an infinite number of screens and channels. It distributes information, both rich media and data, in any desired way, matching each organisation's business logic. Each channel can hold both pre-set playlists and rich presentations side by side with placeholders for dynamic information and media, matching content with live data events. An example would be the ability to match content in real-time to stock levels, with customer/visitor profile, measurable service levels, and many more advanced applications.
V-Flow Digital Signage has been designed with the Enterprise in mind. V-Flow Digital Signage can be deployed in a 1,200 branch network or a single site environment. Commercial the product can be scaled to suit your needs.