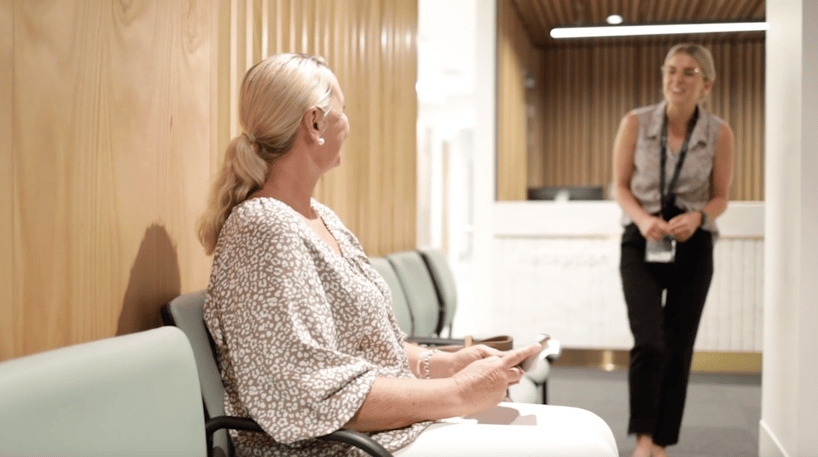 When it comes to crafting successful customer journey solutions, they say knowledge is power.
Having a clear and concise understanding of your customers and the way they interact with your business is essential to map out their entire customer journey. From these insights, you can make better decisions around improving their experience and your team's efficiencies – it's a win for everyone.
This is why one of the most significant benefits a customer journey solution can offer your business is equipping your staff with the resources and right insights to achieve the best possible outcomes.
Why productivity and customer service go hand-in-hand
Customer service is something we all talk about and strive for, however most organisations don't realise that its presence (or lack thereof) can have a direct impact on your team's productivity too.
That's because your staff directly interact with customers. So, the better they can perform their tasks, the more satisfied the customer will be, which then creates a positive interaction between them. This, in turn, makes the role more enjoyable and efficient for your staff, and the cycle continues. Your team don't get overwhelmed or stressed and everyone benefits from their improved focus.
Therefore, by streamlining your customer journey and managing customer flow with comprehensive and smart solutions, you will be able to run your business productively, reach service goals and nurture a positive work culture.
5 ways to achieve improved productivity and customer satisfaction
An excellent product or service can mean nothing if you have a poor customer journey approach.
So, here are 5 tips around operational productivity and the customer experience that will help you achieve great business results:
Have an online booking system.
A comprehensive online booking solution is the first step to building a successful relationship with your customers. That's because you're offering the ultimate convenience.
Since appointment booking is usually the initial engagement point between your customers and employees, an integrated web-based calendar and appointment system will prepare staff members for customer volume and will help manage the flow based on the resources you have available. It also puts all the customer information at their fingertips.
For your customers, an easy-to-use online appointment system can provide them with everything they need to book in around their schedule and arrive on time for their appointment.
Incorporate an onsite appointment system.
A comprehensive online booking feature should also be paired with a seamless onsite appointment feature for walk-ins and those who can't do it on the web.
Having a smooth in-person booking and check-in system will benefit your employees especially those in high paced environments such as clinics and hospitals. The onsite customer experience includes self-service kiosks, virtual and linear queuing systems and digital signage to ensure that customers remain informed, comfortable and organised.
This can empower your staff to remain focused on their tasks instead of getting flustered answering questions, giving directions and addressing complaints.
Adopt mobile solutions.
Everyone carries a phone today. So, mobile solutions can be effective whether client-facing or designed around empowering your workforce.
For instance, customers can queue remotely by checking in with their phones and then leaving your premises while their app keeps them in the line. Once they get close to the front, they can see they're up soon and return at their convenience.
This kind of mobile solution not only streamlines tasks and processes, but also enables your staff to serve more customers both in-person and online. Mobile solutions are also useful when it comes to generating a stream of useful statistics.
Generate immediate customer feedback.
Every customer's opinion matters as it provides you with a dataset that can be used to refine and shape your overall customer experience.
Collecting feedback can be as simple as installing kiosks in the venue and inviting people to rate their experience via a customer feedback platform.
As always, after-service feedback can be translated into valuable insights to confirm if your staff members are fulfilling service promises, allowing you to make informed and confident improvements where required.
Boost your productivity with the power of data.
An integrated customer experience solution will allow your business to gather real-time data throughout the journey. All gathered data can be used to improve every business decision and action your staff members will make going forward.
Remember, having a detailed understanding of what your customers want and how your employees need to make that happen is essential if you want to provide a positive customer experience.
Our NEXA Queue Management System is built for businesses like yours
We're here to help you implement and benefit from all five of these suggestions.
NEXA has a wide range of comprehensive and smart solutions that can support your organisation to improve productivity, service delivery and ultimately, profitability.
To create a great customer experience, it's important to regularly assess and adapt your customer journey solutions in line with the evolving requirements of your customers, staff and other stakeholders. 
At NEXA, we offer queue management solutions that assist your team in delivering excellent service levels so you can thrive in the ever-changing business landscape. 
Do you need help to improve your customer experience?  
If you're looking to improve your business' overall customer experience but you're not sure where to start, our team of NEXA specialists are here to support you.   
NEXA is an Australian company that delivers innovative solutions which streamline the customer journey. We offer tailored software products that empower our clients to improve their service by taking advantage of digital technology.
Reach out to us today to find out how we can help you to make your customer interactions matter.